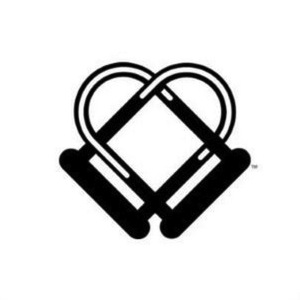 It's been a while! Where did the summer go?! Well friends, I'm back in action, and hoping to make more frequent appearances on this here blog.
A lot has been going down since we last spoke, including my sister's fabulous wedding, travels up and down the coast, and an unexpected apartment move. While I promise to share more about those awesome experiences, I wanted to fill you in on my latest challenge.
A week ago, my new property manager emailed to say they'd be paving the alley this week, and that we wouldn't have access to our parking garage for 10+ days. We could either park on the street or leave our rides in the garage during the concrete pour-ige. Coincidentally, I've been looking for some sort of temporary challenge (I happily blame you, Aaron and Casie!), so I decided this would be the perfect opportunity to take the leap. I locked my car in the garage last night, and said my farewells for the time being.
For the next 10 days, I will only get around San Diego by bicycle.
To be fair, this challenge shouldn't be too difficult. I only live one mile from my office, and I enjoy riding my bike a few times a week already (hello Tuesday night velodrome!). North Park (my neighborhood) is also pretty bike-friendly, and I usually don't need to stray too far from home for a good brew or bite. However, I tried this same experiment about 2 years ago, and was surprised to discover how much I rely on my car without even noticing. Contrary to popular belief, carrying a 12 pack of Diet Coke on your handlebars is neither safe nor easy.
Good thing bike riding makes me smile. See?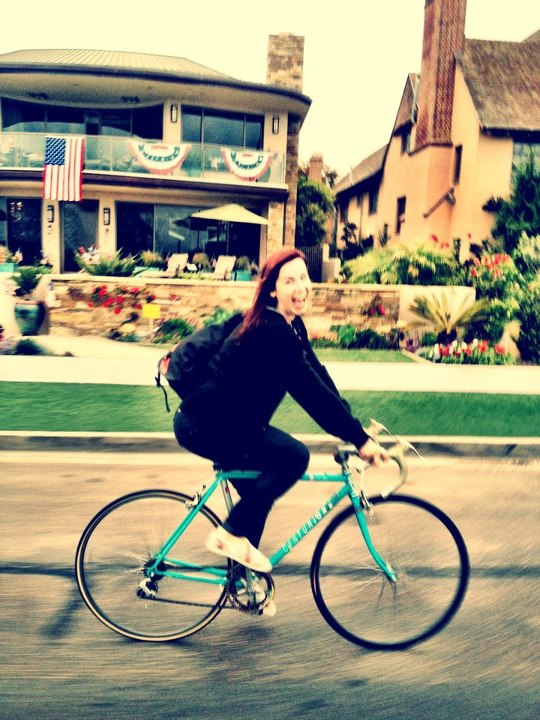 Day 1 is off to a great start, and I'll check in soon to let you know how my cycling challenge went!
Image: biCyCle Store Paris