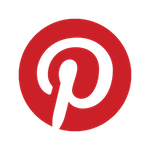 Yes, like all of the other women you know, I too am quite fond of the Pinterest. I've been using the site for a couple years, and love the inspiration I get from other people's pins. Today, I stumbled on an awesome Pinterest shortcut that I haven't seen mentioned before, so thought I'd share it here.
Normally, when you pin something from a website, you use the handy bookmarklet. This allows you to click a button in your browser, and select any image to pin from that page. This looks a little something like this:

Next, you're taken to a window where you can customize the image description, select the appropriate board, and share on Facebook or Twitter.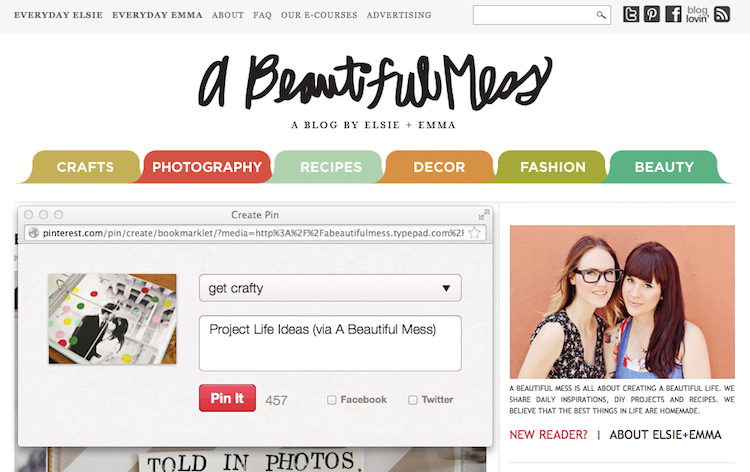 Pinterest automatically pulls in the img alt attribute (or sometimes the post title if img alt is missing) of photos, meaning the blogger or site owner has control over what description is appended to your pin. Elsie added the img alt of "Project Life Ideas (Via A Beautiful Mess)", which is pretty decent. However, many people forget to optimize this tag when adding images to their site, so usually the image description looks something like this: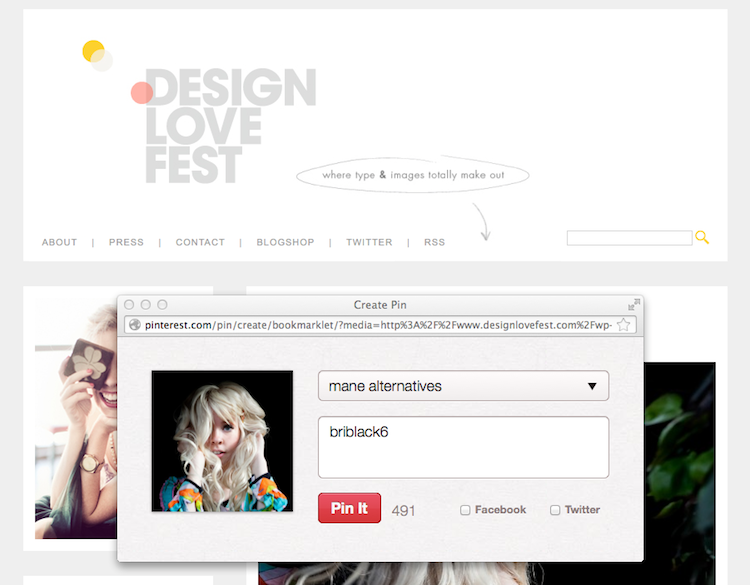 briblack6? C'mon Bri, you're better than this.
However, there is a workaround to this from a user perspective. Perhaps there is a sentence in the blog post or website page that describes this pin perfectly. Instead of jumping the gun and clicking the "pin it" button when you see what you want to pin, highlight the text you want to use in your pin description like this: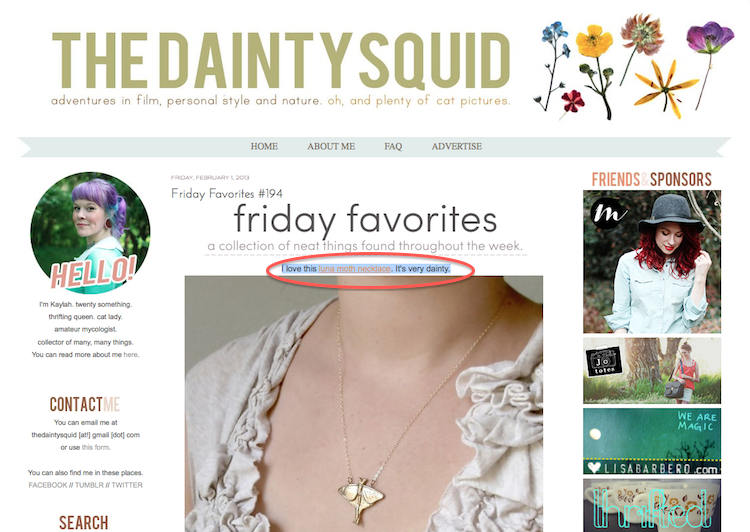 Then, click the "pin it button" and… ta-da! Pinterest automagically inserts your highlighted text into the pin description. Sorry Kaylah, you forget the img alt, so I used your sentence instead. BAM.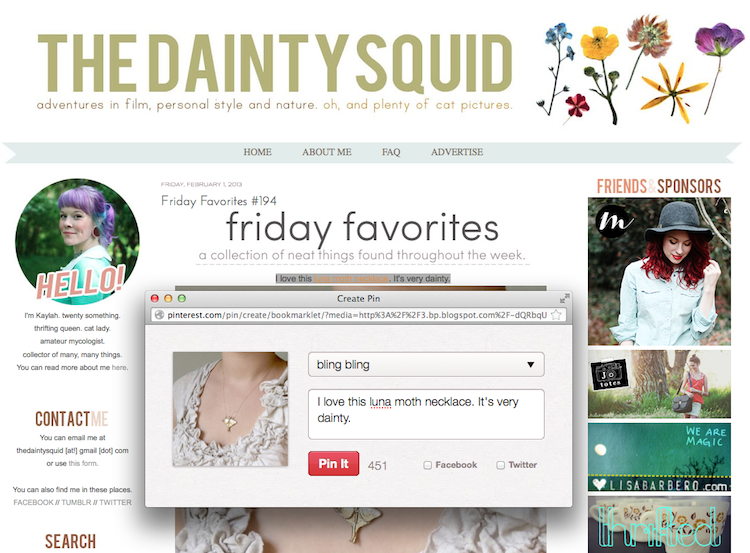 So, this might not matter, or you might not give an S, but I thought this was a super cool trick that could save you some time in your busy Pinning schedule. It also reminded me of this similar gmail trick, which is probably more useful for your daily #inboxzero quest. Happy Pinning!