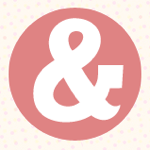 This June, my sister is getting married to an awesome dude, and I couldn't be more stoked for their wedding! Since I'm the resident IT nerd of the Pouget family, they asked me to help create a website for the big day. Our options were a) a cookie cutter template site from theknot.com or b) a custom WordPress site.
Well, if you know anything about me or my job, you'd know that WordPress was the only way to go. We were going to own that domain, host it ourselves, and it was going to look damn good. Oh, and it had to be reasonably priced too, since my sister refused to accept any early wedding gifts.
I'm not skilled in web development, so I rallied my WordPress friend Chris to help me out. I sent him the Bueno theme, told him the pages and functions we needed, and got to work on some beginner Photoshop. I designed the header, the maps and registry buttons, and the directions buttons on the maps page using the Anton and ChunkFive fonts that were already built into the theme.
The results totally exceeded my highest expectations!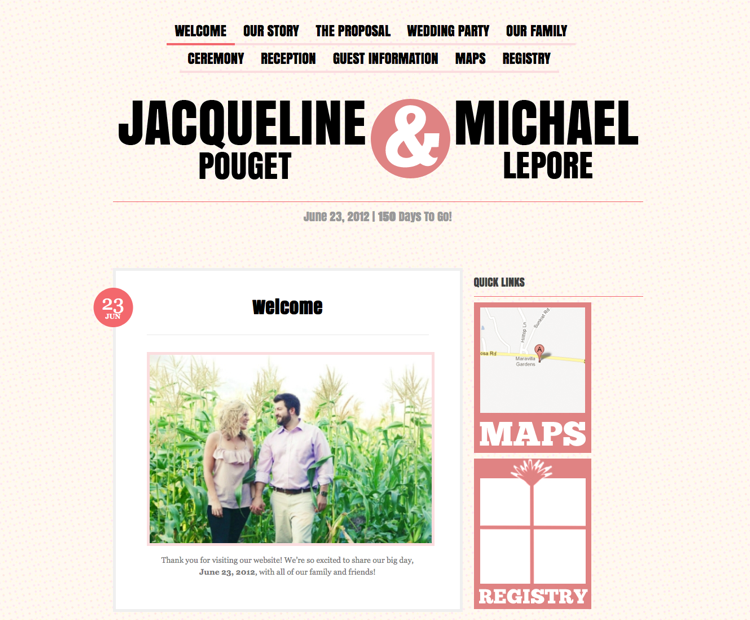 The wedding party page is one of my faves. I love seeing pics of the couple's friends and reading about their friendships. Also, it's hard to resist any photo of Jackie dressed as Bret Michaels. Uncanny, really.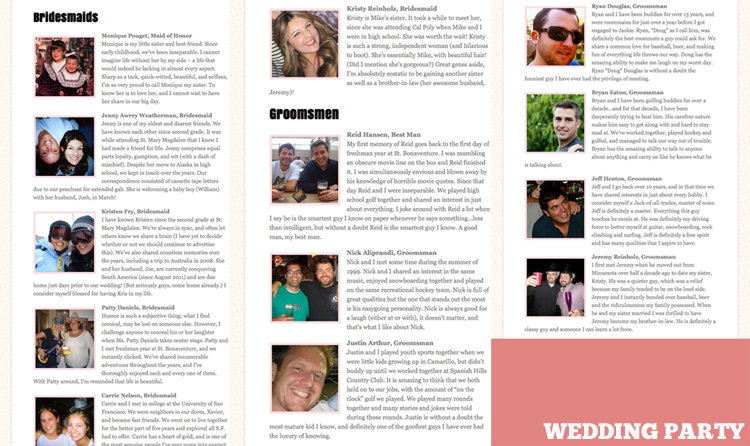 What's that you see? An embedded Google Map for the wedding day? And can't-miss-these directions buttons? Hells yes! I will keep brushing these shoulders off until you recognize my geeky achievements.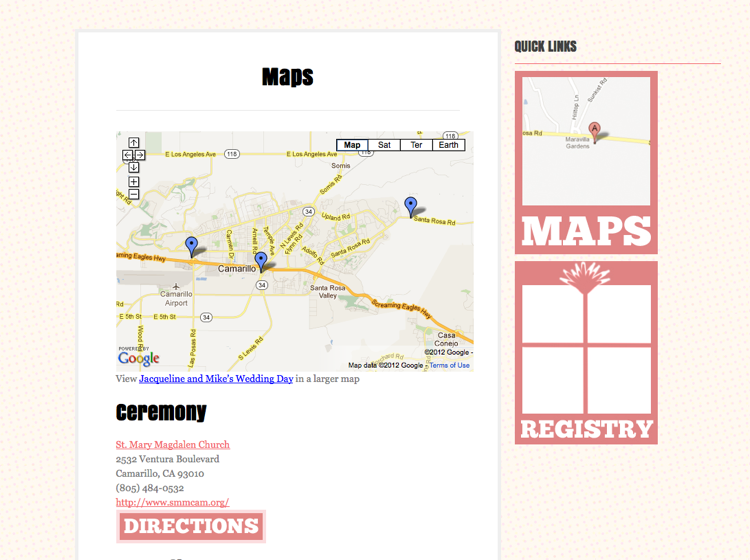 And last, but certainly not least, is my favorite photo on the website: Jackie and Mike's prom picture circa 1999. It's kinda the best thing ever.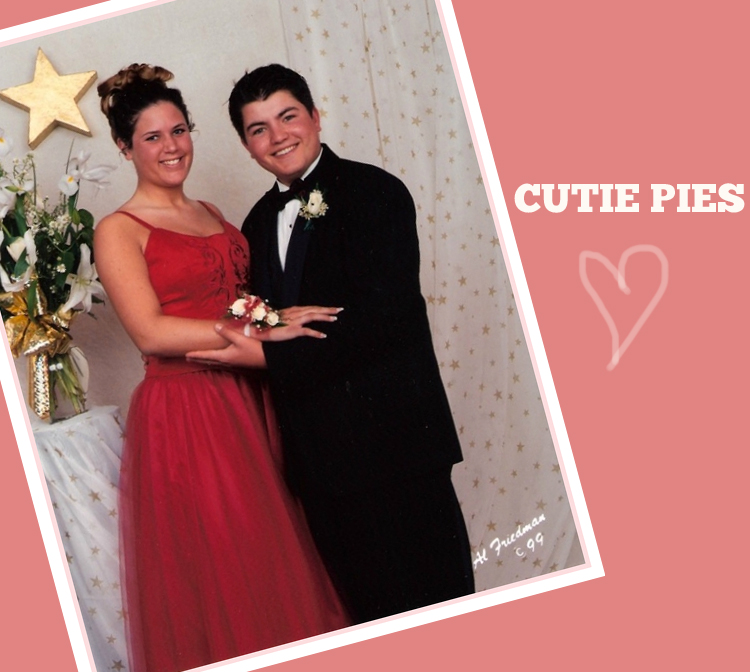 I know this website is really simple, but we wanted to make it painfully easy and fun to navigate through. The opportunity to create something awesome for my sister and future brother was really special for me, and I'm so happy they included me in this project. I can't wait until June 23rd, which is exactly 150 days away from today!!!
Next MOH duty: Get to work on those bachelorette decorations!