Short hair kinda terrifies me. The last time my hair was shoulder-length, I was an awkward 14-year-old, and I absolutely hated it. I tried using hot rollers on picture day to spice things up, and the result was nothing short of humiliating. The hair grew, but the memories stayed, thanks to my mother's  school bus picture frames that still adorn our staircase. Fantastic!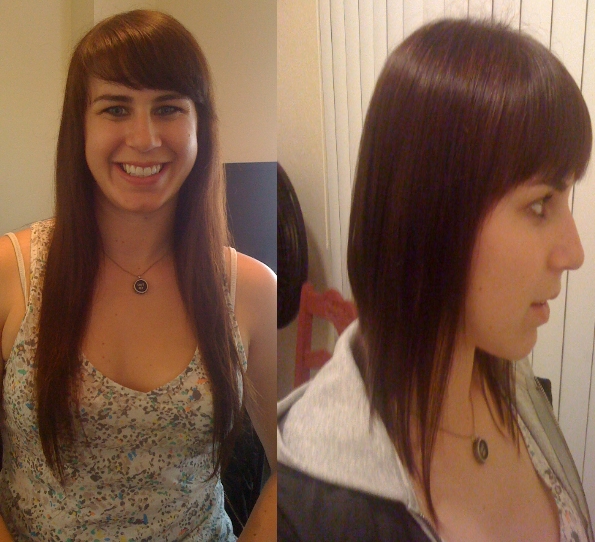 I had been thinking about getting a trim for a while, but I wanted something different. Bored with my stringy long locks, I started checking out "dos" that might change things up a bit. Chatting with some friends at the Pancake Party, a few mentioned Pantene Pro-V's Beautiful Lengths program. Similar to Locks of Love, Beautiful Lengths accepts donated hair and makes wigs for women who have lost their hair due to cancer treatments. Major differences between the two programs? Pantene Pro-V requires 8 inches (instead of 10) and accepts semi-permanent color treated hair, while Locks of Love doesn't take any hair that's been dyed. I thought about it for a few days, and decided this was my chance to change up my look AND support an incredible cause, so I made an appointment with my favorite local salon, Disconnected (shout-out to my girl Ashley Loomis!), and crossed my split ends.
I went in with little to no direction. I needed some edge, and I needed it short…at least 8 inches shorter. I figured, they're the pros, show me whatcha got! I asked her to braid my pony, and snip-snip it went. The result: a sophisticated "A line," which is a new word in my vocab thanks to my savvy salon friend Melanie. Here's a before and after. As my favorite Arrested Development character, Gob, would say: ta da!
Coincidentally, the only other person in the salon was this kind gentleman that was donating his gorgeous long hair too! I felt dorky, but I asked him to take a photo with our braids. He happily obliged! We were feeling good. His braid was much thicker and impressive. I blame my parents for my baby fine hairs.
Here's a couple others. I always have a photobooth shoot when I return from a haircut, so I can savor the fresh ends and perfect style for days to come. I am clearly very happy with my new hairdo!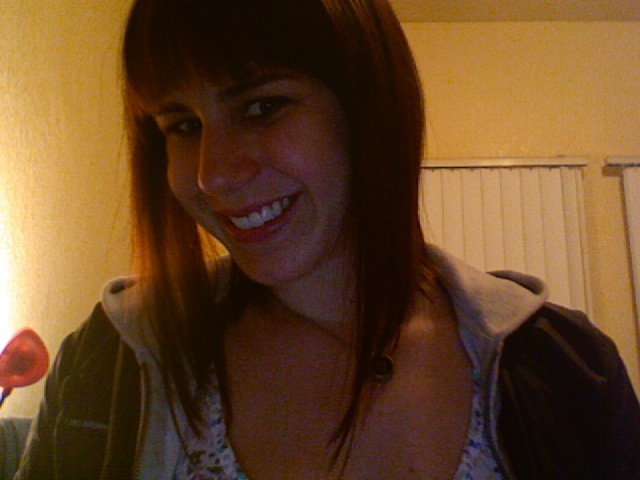 And here's what it looks like a few days later. I went scrunchy, and my co-worker told me it was soft and elegant. Thanks Mike!! The best part: this style literally took me 5 minutes. Score!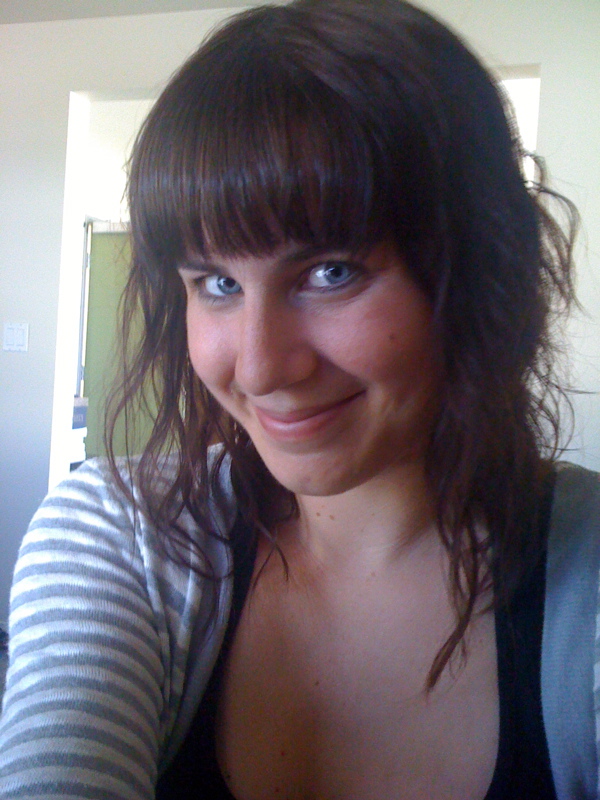 Getting a haircut is awesome! Getting a haircut that makes more than one person feel good? Phenomenal! If you're seeking change and have unruly, neverending hair, I highly recommend you check out Beautiful Lengths. Here's to hoping this cut is better than my ridiculous teenager bob!