Beyond the Horizon, the latest album by People in Planes, is one of my favorite releases of the year. Now, I might be slightly biased because it seems like I have been waiting forever for them to release something new, but this record is PACKED with high-adrenaline guitar jams and ballads that bring me close to tears.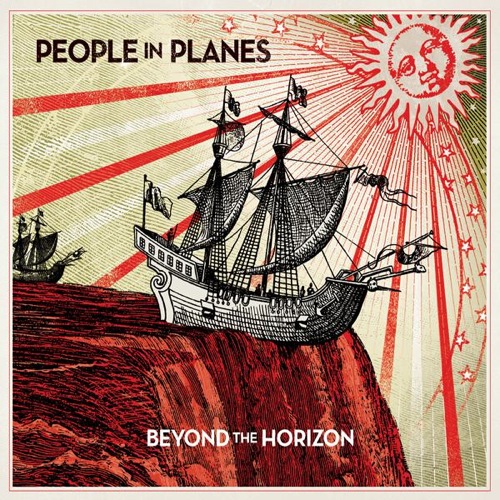 I originally heard of People in Planes about 2 years ago when iTunes gave me a free 20-song sampler. "Falling By the Wayside" was the track that got me hooked, although it is unlike a lot of their other songs. It just so happened that while I was studying abroad in Italy in 2007, I had traveled to Nottingham, England on one of my weekend trips with my friend Brooke. People in Planes is originally from Cardiff, Wales, but somehow luck had it that they were playing a small gig that night at a local club. I was never so excited to hear "Falling by the Wayside" live. Unfortunately, all of my dreams did NOT come true when they decided NOT to play my favorite song that night.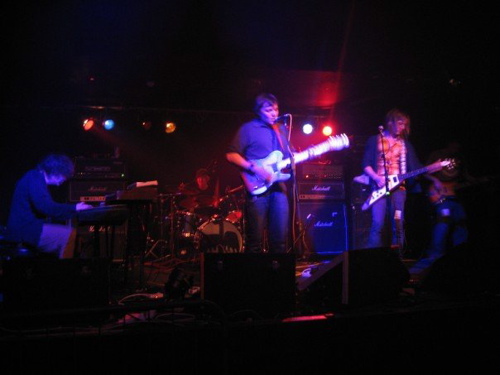 What WAS lucky was that I actually dug all of their songs, their energy, and their musical talent way more than I ever anticipated. It was one of those concerts where people were too shy to stand in the front, but I could not be pulled away. They were sucking me in slowly, one song at a time. After the show, I even talked to the band, something uncharacteristic for me. I told them I had come all the way from the US to check them out, and hoped they would come to CA some day.
The time has come!!! Yes, People in Planes will be playing a show at one of my favorite venues, the Casbah, on September 29th. This time, I anticipate the show to be even better since I have learned ALL of their songs by now.
People in Planes had some great ideas to get people excited for their latest release. I'm also part of their e-newsletter (go figure!), and they have been pumping people up for months. They posted embeddable videos on their site of their recording sessions and updates, and kept fans informed on release dates and local shows. Then, a couple months before the release, they sent everyone on their list a free MP3 of the first single, Pretty Buildings. This song was GREAT and I still think it's one of the best on the album. Then they posted the link on their MySpace, giving everyone the opportunity to get in on the free stuff. They've also been previewing the tracks on their site for months. You could pre-order the album weeks ahead of time and they even gave away a free video with the purchase of the album on iTunes (a mere $7.99!!). I think this is the way we will start seeing bands release music in the future, especially with the recent stint from Radiohead for In Rainbows.
As far as the quality of the music is concerned, I couldn't be more satisfied. I can't stop listening to "Mayday (M'aidez)," "Know By Now," and "Get On the Flaw," which uniquely combines strings and hip hop. I wish I could have written a song like "Flesh and Blood." So simple and yet so emotional. Their songs are a musical step-up from their last album, As Far as the Eye can see, as they bring in more instruments like the piano, synthesizers, more (and louder!) guitar riffs, and catchy lyrics that wont leave my mind all day.
So in case you haven't caught on, BUY THIS ALBUM! You wont regret it. And you will find me in the front row on September 29th, singing back to Gareth and wishing he was my lover!!!