Birthdays are always fun, and this year was no exception. My original plans included dinner at Alchemy, a shuttle ride throughout North Park, and a burger brunch with the Babes Who Brunch (BWB) crew. 3 days before the celebration, I learned park2park discontinued their weekly service due to low ridership. Disappointed but not discouraged, we continued the party on foot.
Alchemy was delish! I highly recommend the fried plantains, pork-stuffed bell peppers, and their meat and cheese plate. Afterwards, we headed to Hamilton's, my favorite neighborhood bar, and continued up 30th street, stopping at Station and finally the Whistle. Highlights included beers-a-plenty, a night mish to the shep mural, and getting down on my favorite South Park dance floor. The burger brunch was a huge success too! I made bacon cheeseburgers with avocado and slightly less-delicious black bean burgers (sorry Pam!). It was great to spend a relaxing Sunday with the girls and devour some good grub. Shout-out to my neighbor Mark for the use of his BBQ!
There's nothing more I love than giving gifts, but sometimes it's nice to be on the receiving end. Thought I would share some of the amazing things my friends and family gave this year. This post is also a reminder to get on those thank you cards! I promise they're on the way.
Steve Madden Trouser oxfords: I have been on the hunt for some fly oxfords, and these fit the bill. So comfy, and they look great without shoelaces too. I was made for the early 20th century! Thanks Jackie.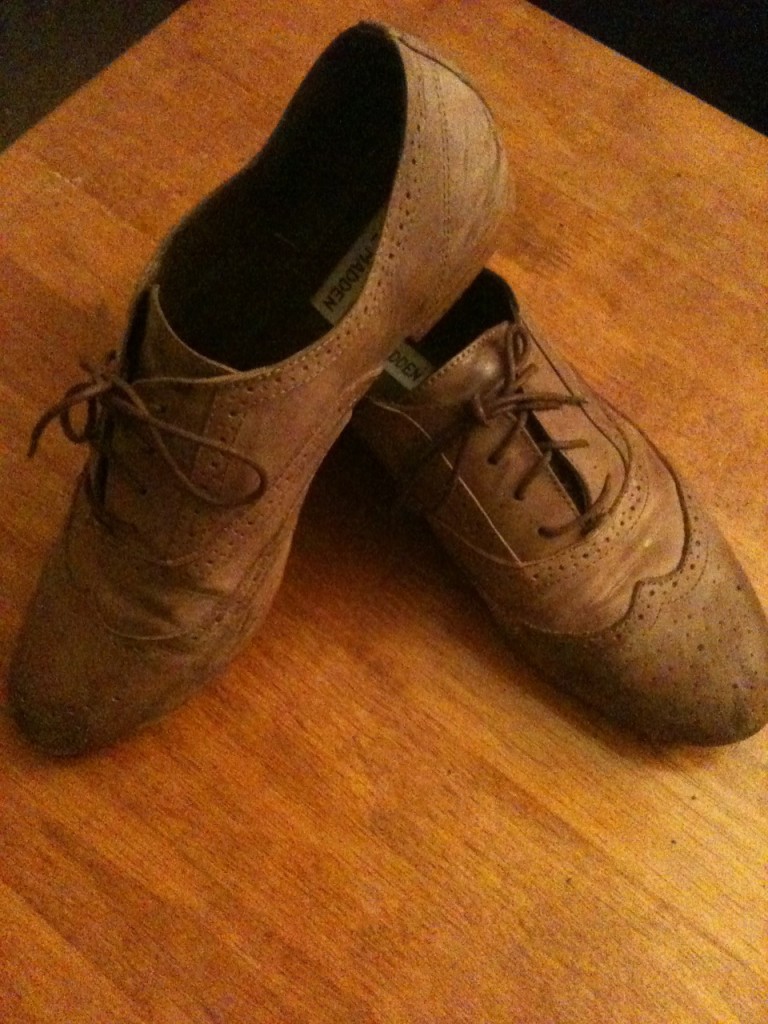 It's no secret I fancy owls! I am so in love with this ring from Tanya. Such a hoot!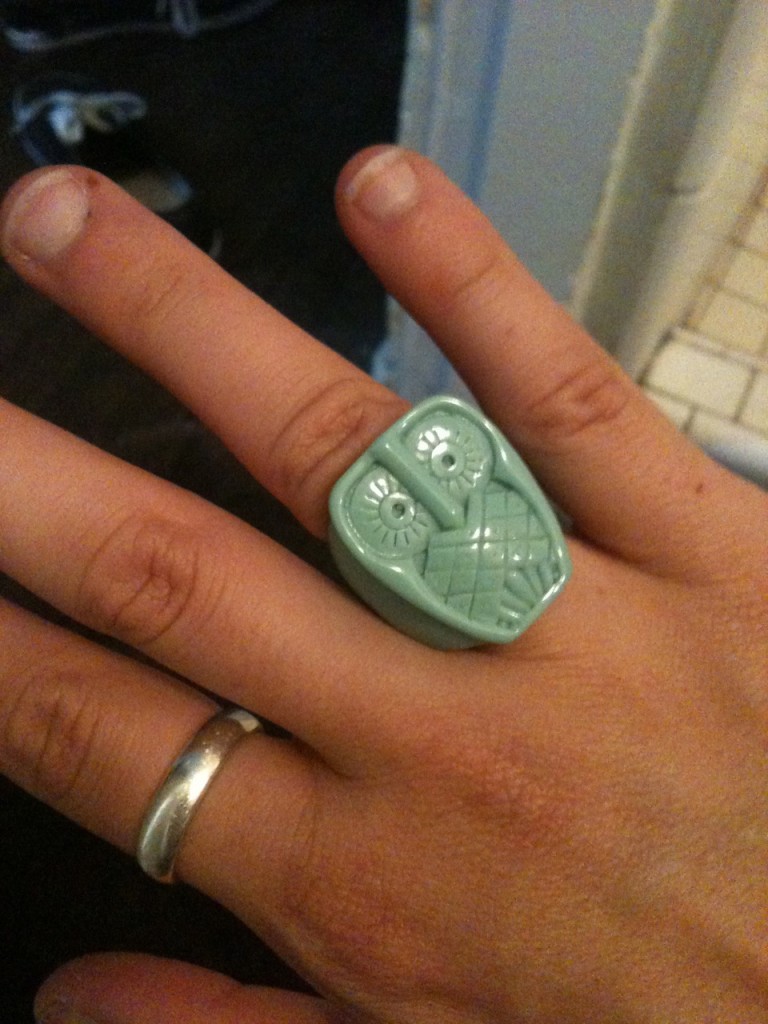 The gift that keeps on giving: a gift card to my favorite boutique, Mimi & Red! Much appresh, Erin & Lacy. My Friday lunch shopping sprees thank you in advance.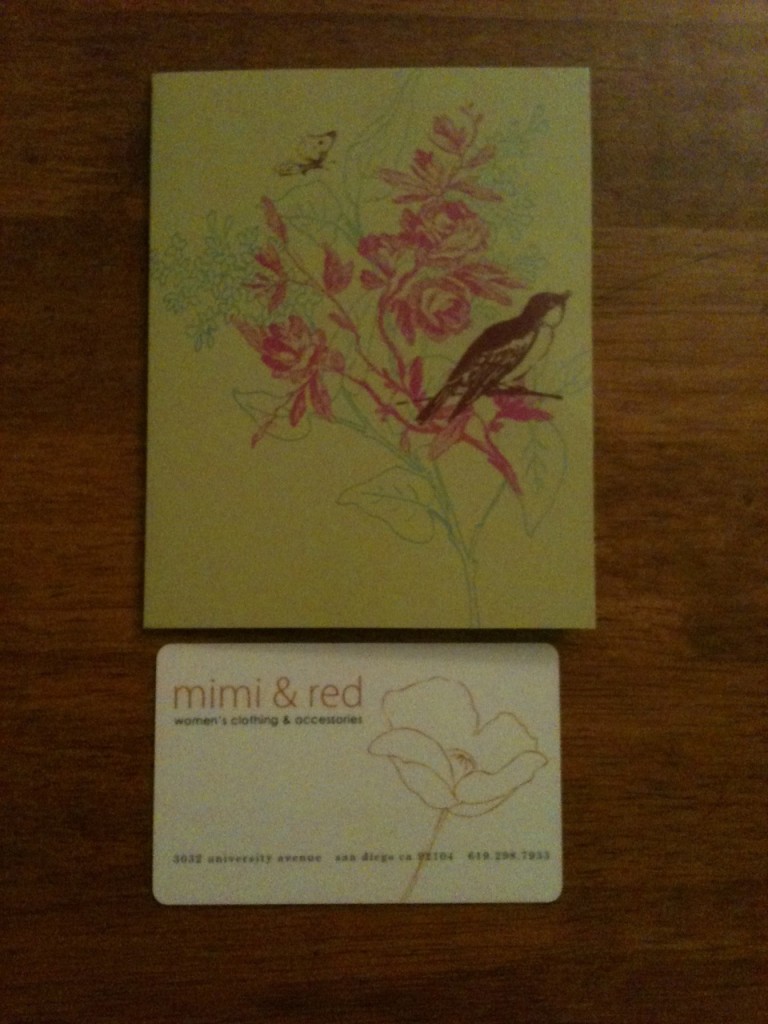 I had been eying this Sezio shirt at Mimi & Red forever! My favorite M&R shopping partner, Bekka, hooked me up, and also gifted these rad blank bicycle cards. Too bad I don't even want to waste one with my sloppy handwriting, but I've already promised Jackie she will receive the green version.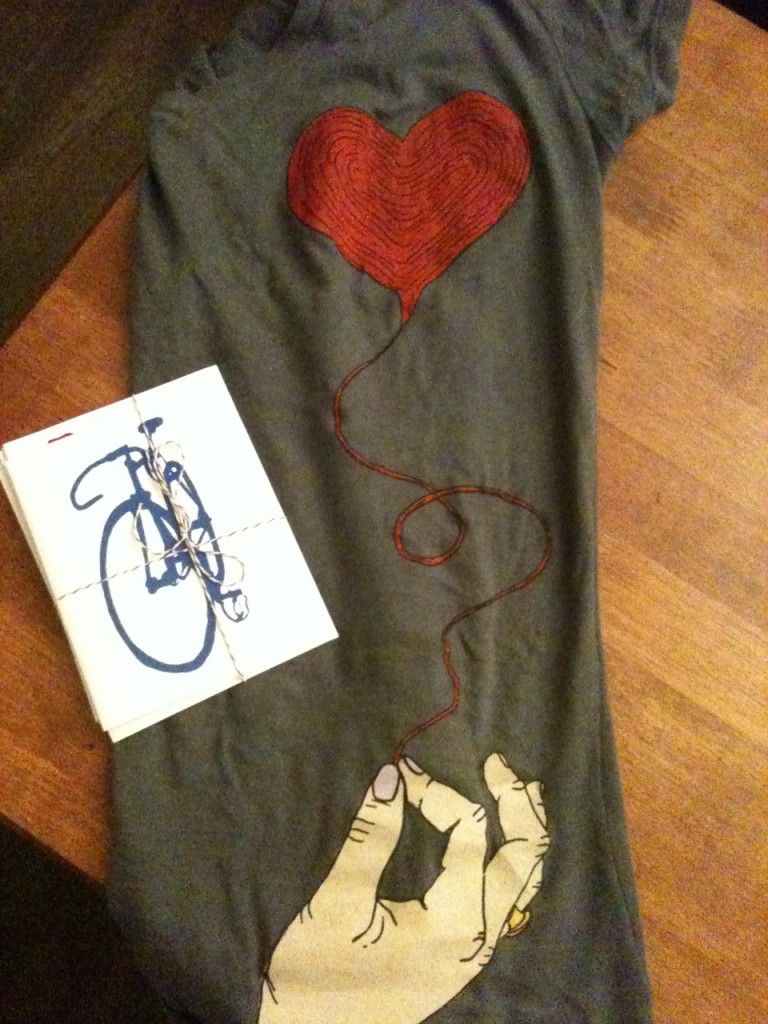 Admitting you're a notebook addict is the first step to recovery. Chliana got this beautiful set for my ever-growing collection. The watercolor covers are gorgeous, and I thoroughly enjoy the spotted paper…lines are so boring! We are also going to see Vampire Weekend and Beach House at Soma next month. Since VW rocked our fanny packs off at Coachella, we can't wait to see them at a dedicated show. Here's hoping I don't get trampled by tweens trying to get closer to the adorable quartet.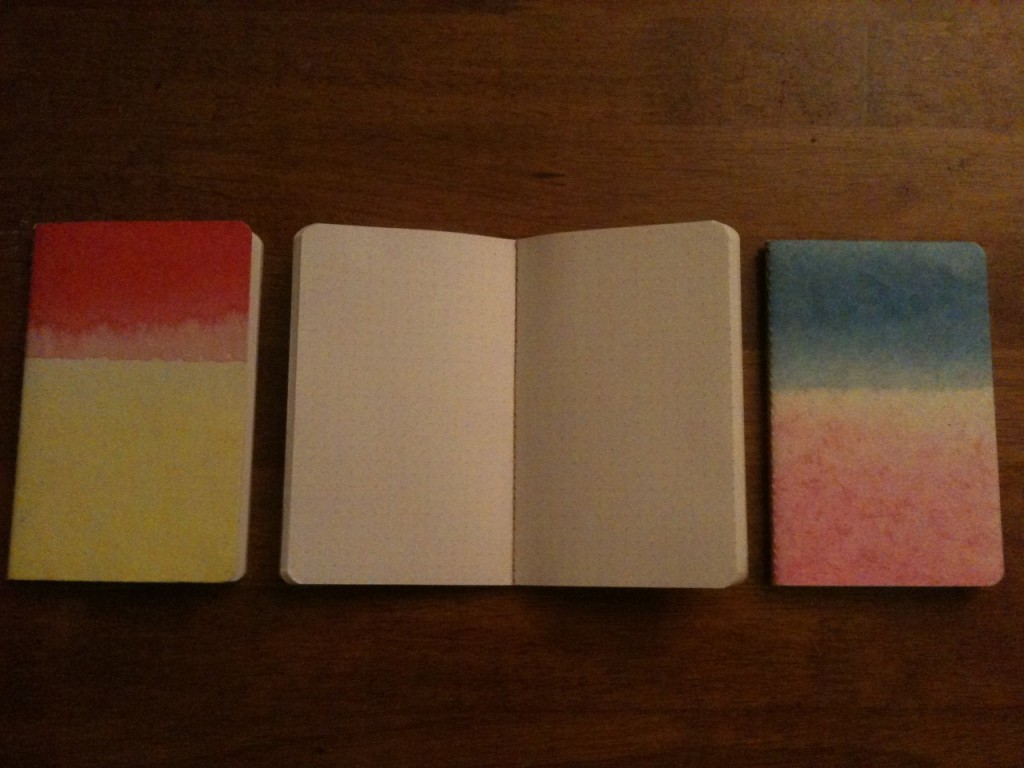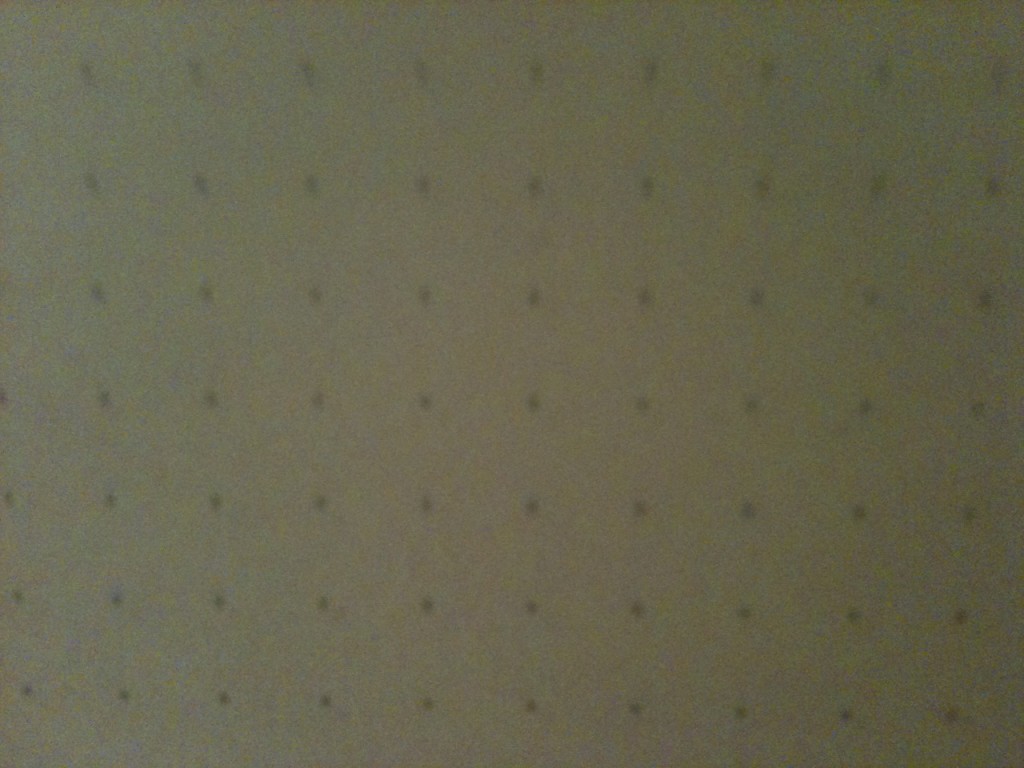 Welcome to my bachelorette pad, where dishwashers don't exist, there's no kitchen table, and pint glasses exceed traditional pots and pans. Since I don't have too many serving utensils, I was pleasantly surprised by these fantastic spoons from Anne. She also got me a box of matches that are almost too pretty to use. Yes, I also collect matches. I love this photo, and in case  you can't tell, I like wood…a lot.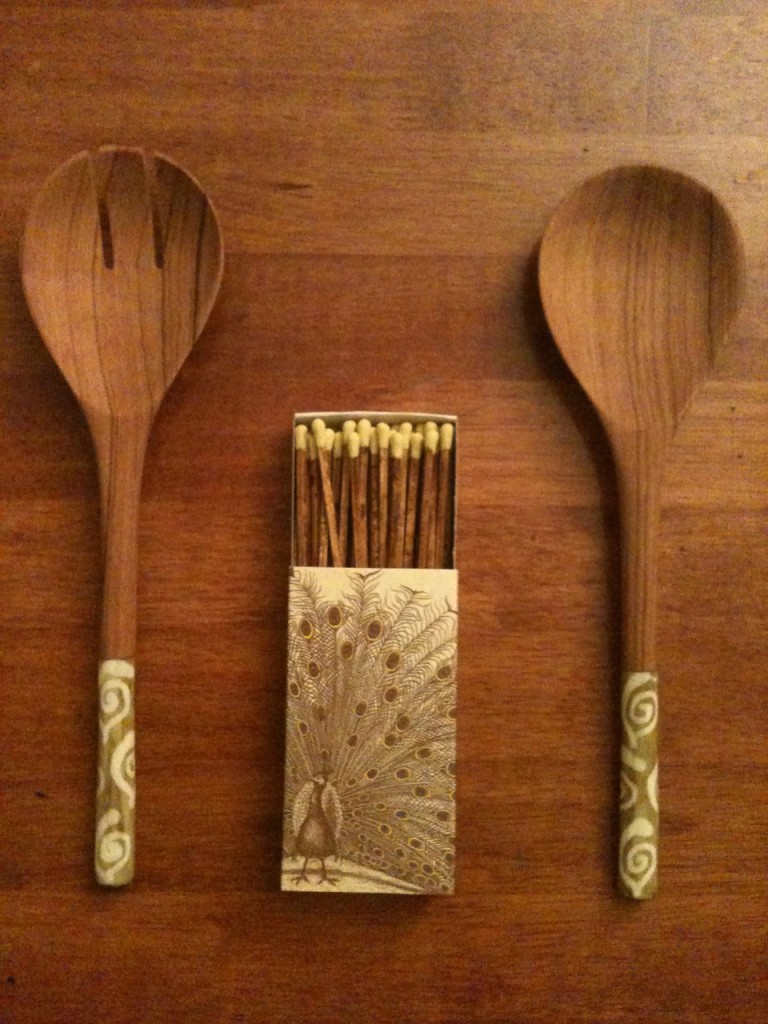 Gifts via snail mail make my day, and Melanie sent this purty ring and a striped shirt that's already in the laundry bin. Regardless of the miles that separate us, Melanie always knows just what I like. This gift reminds me I need to go give her a hug (or 6) asap.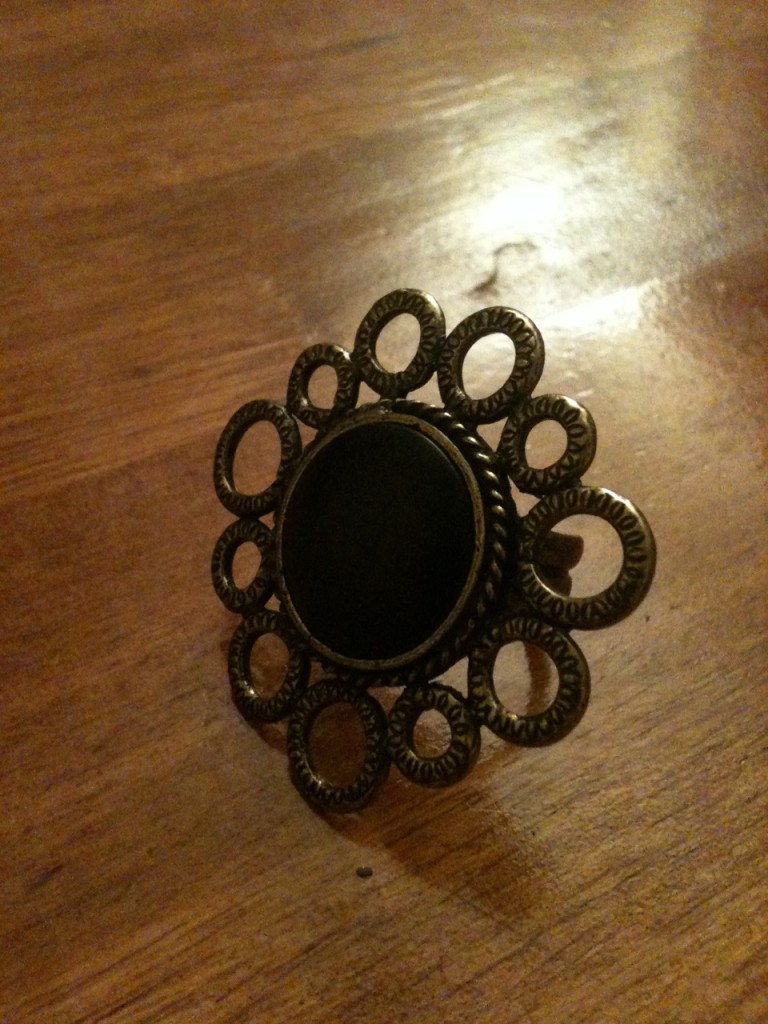 And last, but definitely not least, I opened up the BBQ on the morning of the brunch to find 4 of these bad boys waiting for me. My neighbor Mark is the greatest, and we bond over beer, stupid neighbors that sing Beatles karaoke at 4am, losing keys and/or getting locked out, and good films. He's always turning me on to new brews, and if you ever see Portland-based Ninkasi (he found it at bev-mo), please do yourself a favor and pick some up. You won't be disappointed!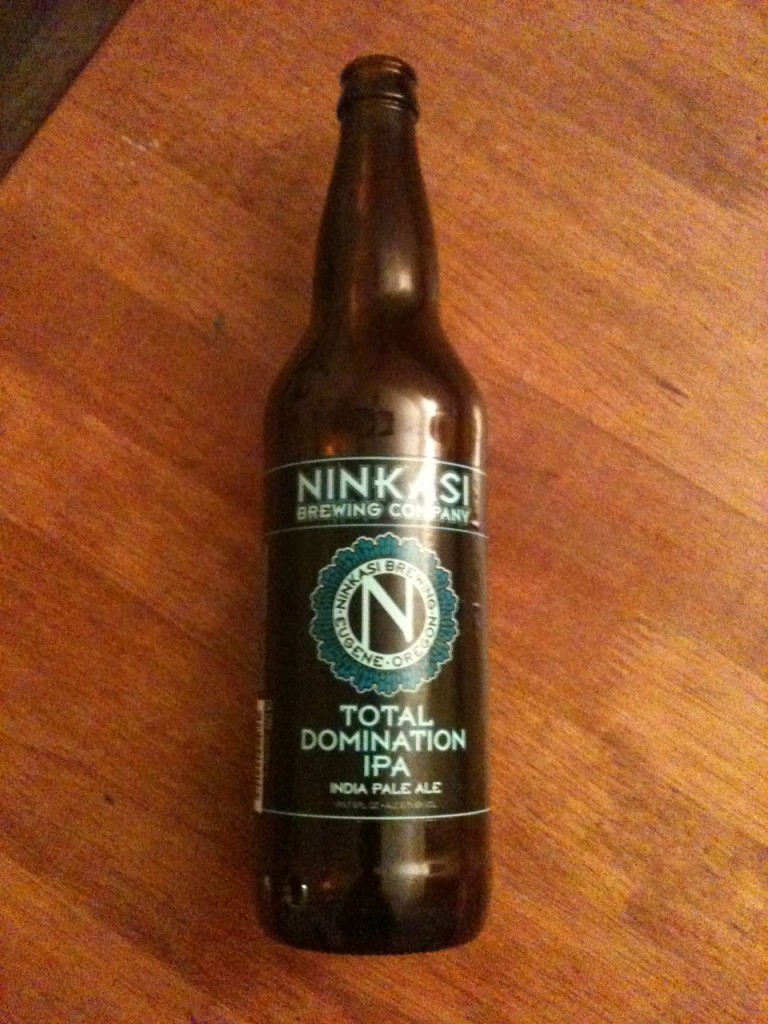 In a nutshell, this year's birthday was epic, and it was so great to spend the weekend celebrating with my favorite people. Thank you to everyone that made it out, and cheers to another year of good times!