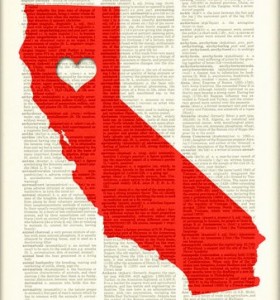 Lately, I've been thinking about the word "home" a lot and what it means to me. I've lived in San Diego for almost seven years, and yet I'm still hesitant to name this city when people ask me where I'm "from."
I grew up in Ventura County (Camarillo, if you want to get specific), and my immediate family and childhood friends still reside there, so it's easy to call that community home. However, I feel deeply connected to many neighborhoods in San Diego, and I definitely begin to miss them dearly when I'm away for any extended period of time.
This happened to me last week in Seattle. I can't really explain it, but I'll go ahead and try. In between work obligations, I explored Fremont vintage shops, snapped pictures of a bridge troll, drank delicious beer and visited old friends. In a nutshell, I was having a blast. But after a few (sunshine-less) days, I started to miss my tiny apartment, favorite local restaurants, familiar faces, and usual stomping grounds. I was missing home.
California is so awesome, and I feel lucky to have grown up here. Yes, the weather is fab, but there is so much more. There's the ability to drive from the ocean to snow in just an hour, the laid back mentality coupled with people hungry to make their wildest dreams come true, a culture that supports creative ideas, and lovely communities for families or friendships. There's a variety of small and big industries, plenty of natural wonders to explore and lots of fun stuff happening everywhere you look. See, awesome.
Don't get me wrong, I absolutely love traveling and would consider moving to any state (or country!) in the future if the opportunity was right. I'm sure I could easily find a new sandwich shop like Rubicon Deli (okay, maybe not), meet new friends in an unfamiliar city and get inspired in different ways, but guess I was just pleasantly surprised to find myself longing for California after a few days away. Perhaps it was the lack of sun, burritos and good friends, but for now, I'm back home in San Diego, and it feels great.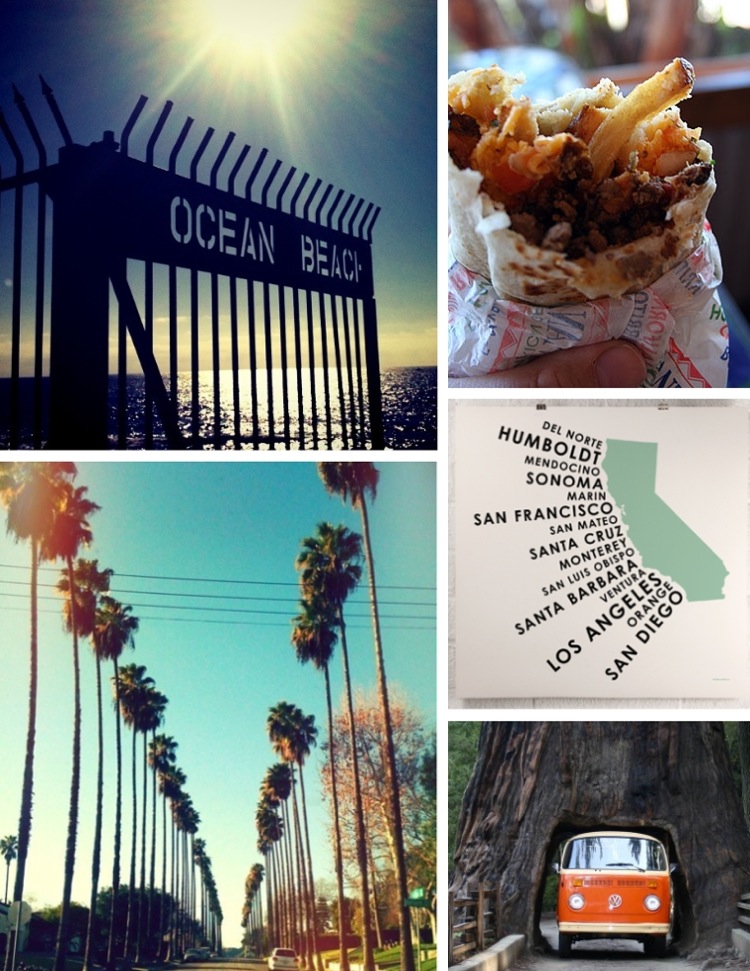 Images (clockwise from top left): collageOrama, cheezemaster, ORANGEandPark, .BLUE .J A Y. WAY., Soul Surfer, Monique Pouget