I'm going to stop apologizing for my lack of blogging, since I'm pretty sure only 3 other people (if that!) besides me actually read this thing. Work is keeping me pretty busy, but I've had some great opportunities to check out some marvelous events in California in the past few weeks. Here is a summary of April and May: San Jose Visit, LA & Venice Beach for my sister's bday, The Elemental Experience, Karl Strauss Beach to Brewery Festival, Greg Laswell, Vision of a Dying World, Margot & The Nuclear So & So's, Paramore and Graduation Weekend with old friends. I took some cool photos, and will share them with corresponding info below.
In April, I visited my best friends from College, Tanya and Dustin, in San Jose. Not only did we wrap things in bacon (see below!) but we also went to this rad flea market/festival, Vintage San Jose: Rocks & Rolls. There were classic cars and craft beer. What could be better?! We visited Santa Cruz beach, went out in downtown Campbell, and I also got a chance to visit the Silicon Valley and Mountain View.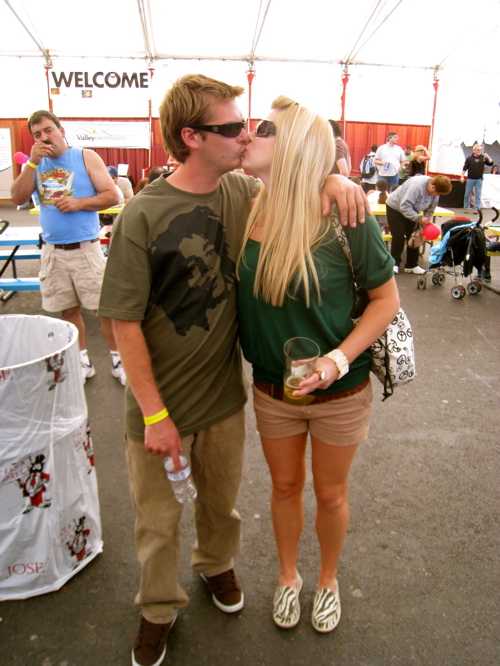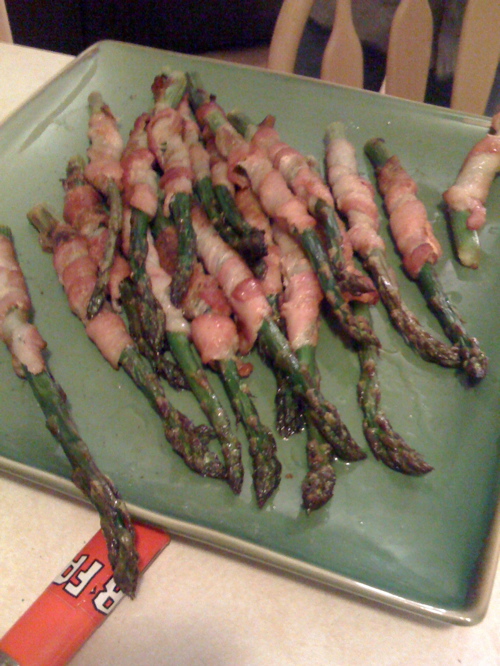 Next, Chliana and I went to LA to celebrate my sister Jackie's birthday. We dined at Baja Cantina, a delicious Mexican restaurant in Marina del Ray, and then headed out to Lucha Libre inspired bar, Cha Cha Lounge in Silver Lake to get our celebration on. It was a great time, and we drank too much!! A few of my friends came to her party of sorts, which was a fantastic plus. The next day, we headed to Venice Beach, since Chliana had never been. We paid too much for parking, took a long stroll along the boardwalk, shopped for some cool souvenirs, and even saw the weenie mobile! It snuck away before I could get a good pic though. Damn you WEENIE MOBILE, DAMN YOU!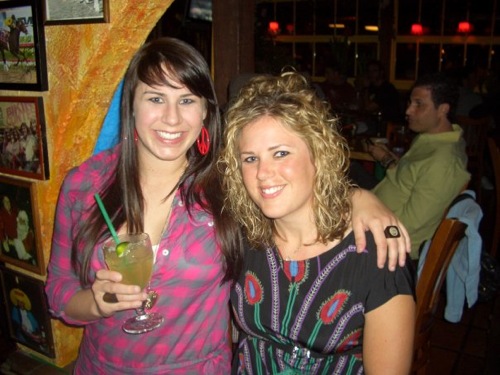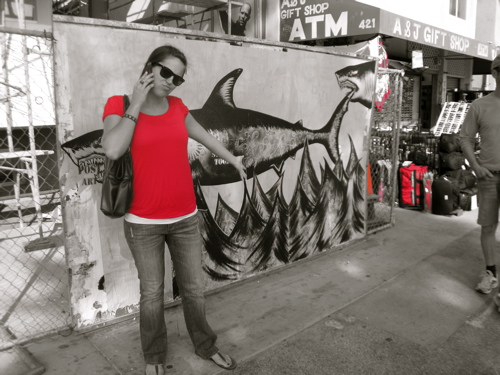 Next, we headed to the Elemental Experience on Mission Bay in San Diego to check out some sweet bands including Pete & J, Dirty Sweet, Mason Jennings, Pinback, Bassnectar, and Matisyahu. We came for Pinback and Mason, we left loving Bassnectar and Dirty Sweet! Each band brought their own crowd, and it was superb to check out some new tunes in the sunshine. The event was excellent, the weather was GORGEOUS, and the cause was fantastic. The event was held to raise money for a homeless shelter for young adults past the age of 18 that have been kicked out of the "system." 91x was there to show some support, as well as Vavi and other local artists.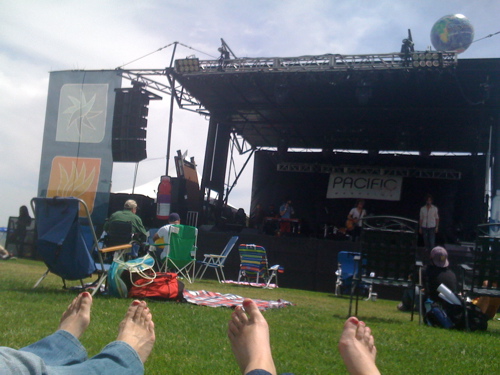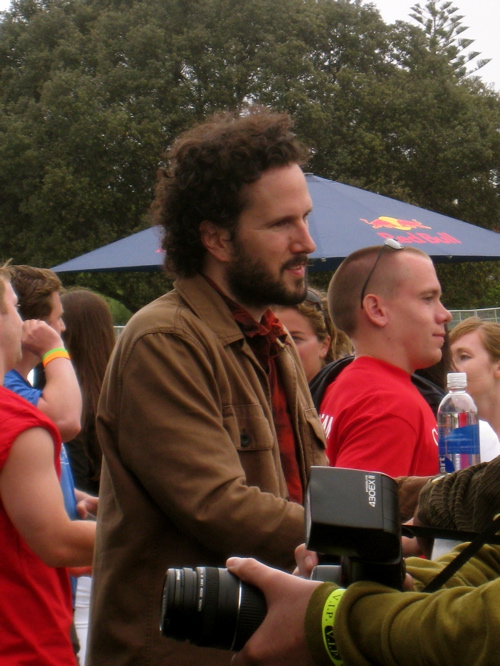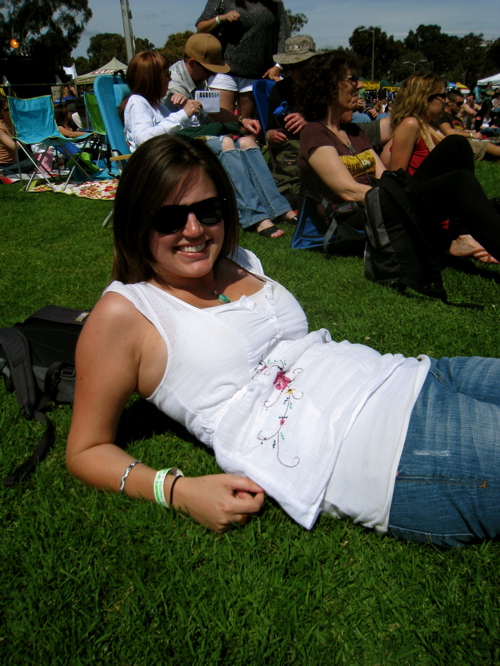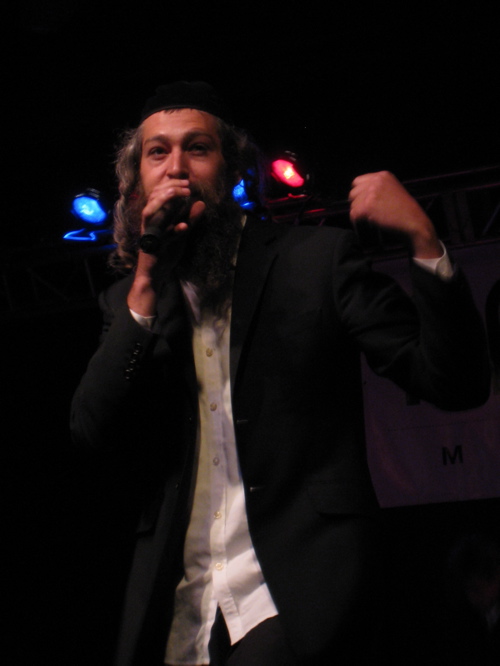 Are you tired yet?! Yes, me too. Still a bunch more left!!! And just think, I only selected my FAVORITES! Arrrrrrgggh. Next up was the Karl Strauss Beach to Brewery Festival. I have always wanted to attend this annual event, and finally got a chance to check it out! One of my favorite local reggae bands, Stranger, was playing, and the beer was pouring left and right! For $20, you got 5 samplers, and full beers were just $5 after that. All of the money raised went to Surfrider Foundation, which made me feel good as I downed 91X Belgian IPA, Endless Summer, & even a Pineapple IPA. They even had a petition to drastically cut the use of plastic grocery bags in SD, which I was eager to sign. I got to catch up with some old girlfriends too, which is always delightful. In addition, I spotted Mat Diablo from afar, and was too shy to say hello. FML!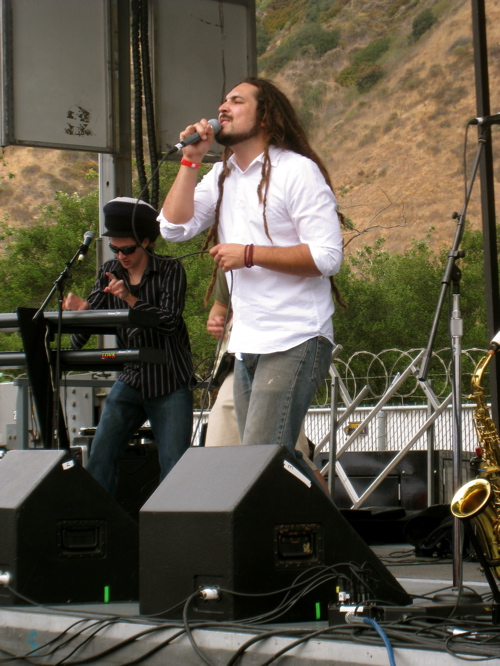 May continued to bless me with wondrous shows! I saw Greg Laswell at the Casbah which was spectacular. He was very charming and his tunes and rustic voice moved my soul. Greg's sweatshirt had a glorious purple horse on it that he got it on the road in Texas, and I wanted to steal it. He played a lot of older songs, which was a nice surprise. Some of the highlights included Amazed, High and Low, What a Day, and his wonderful rendition of Cindy Lauper's "Girl's Just Wanna Have Fun."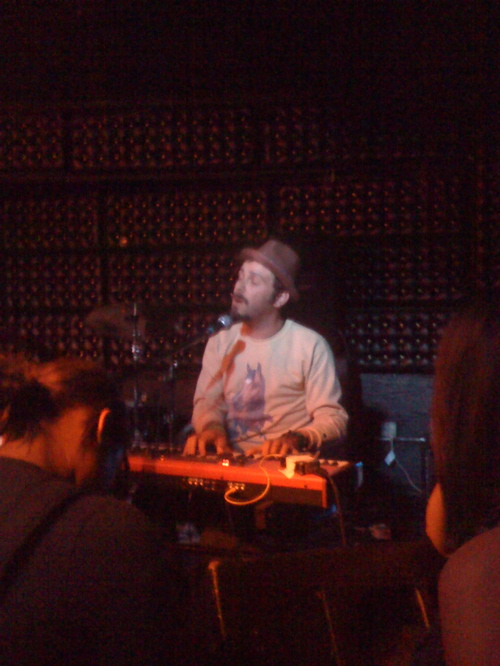 Then I saw one of my favorite local bands, The Vision of a Dying World at the Soda Bar, and Margot and the Nuclear So and So's in Costa Mesa with Anne.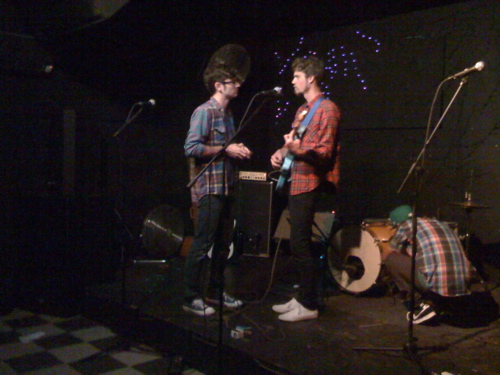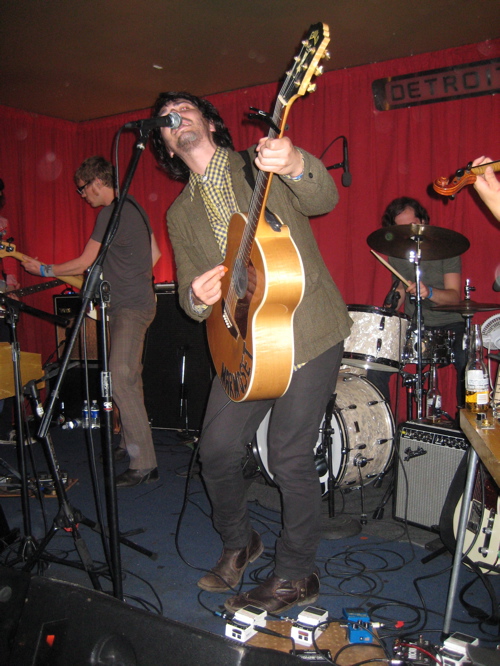 Finally, I won a Twitter contest from 91x by responding to a tweet. Here is the winning announcement tweet! I got to bring a guest to the 91x studios where we got passes, a tour of the studio (or shall I say cubicles), and an acoustic performance in a tiny room with couches. I have never been a HUGE Paramore fan, their performance was really cool. Hayley Williams has a gorgeous voice! After performing Misery Business, CrushCrushCrush and Decode (acoustically for the first time!), the band signed an 8×10 glossy and took group photos with fans. Check out Paramore performing decode below!!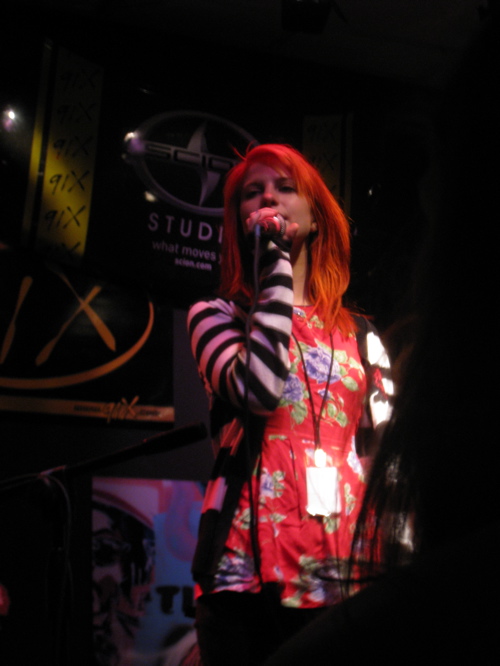 A few friends also graduated from SDSU this weekend, so Tanya and Dustin came to visit me this time.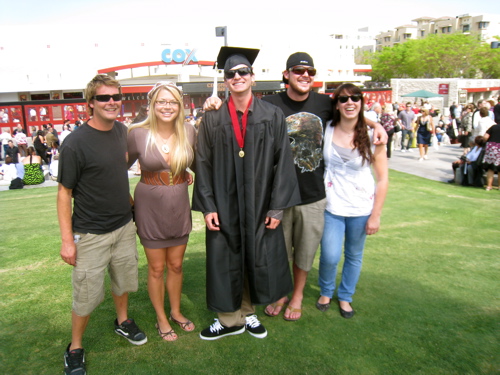 Thanks for sticking it out (if you made it this far) and let me know what you think! I hope June and July are equally as fun, as I'm sure they will be since I have another Greg Laswell show, Art Around Adams Festival, Coldplay, a trip to Portland and Seattle, and more! Stay tuned, and I'll try to post more frequently.
Peace&Love