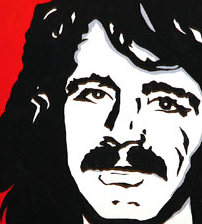 There's something about vintage clothing that I adore…a lot. Specifically, vintage dresses. Maybe it's their tacky floral patterns, the way they seem to fit me better than most modern digs, or because I like to imagine all the women that have worn them previously. Regardless, I'm smitten.
There are plenty of cute places to shop in North Park, and it just so happens that most of these boutiques are within 1 mile of Thunder SEO, my 9-to-5. There's the always lovely Mimi & Red, the slightly overpriced material, and Bedouin (which is a bit of a trek for a midday meal mish, but it's still really cool). So many options, so little lunch time!
These stores are either super cute and trendy, or strictly vintage, which is neat, but who doesn't like to have their cake and eat it too? People, what I'm trying to say here is that if you are a girl (or a guy!) that fancies vintage clothing AND new fashion finds, you must head over to HOME asap. Like now. Stop reading this and go. I mean it.
HOME is the perfect mix of new and old. They stock a plethora of blouses, skirts, jeans, band tees, boots, belts, purses, jewelery, jackets…oh my gah, head is officially spinning from all of the amazingness in that shop. The owner is super friendly, and while I never seem to catch his name, he's always welcoming me in with a big 'ol grin. Probably knows I can't resist swooping up at least one thing when I enter.
My favorite part has to be the dress selection though. I have already purchased a few, and every time I go in there, I'm instantly drawn to this rack of glory. Organized by color, it's easy to find the perfect frock for date night, a show, or just an easy Sunday morning. Most of them are in great shape, but I bet you could reshape them into something even more delightful if you're handy with the Singer. Of course, they're a bit pricier than they would be if you found them at Salvation Army, but it takes a lot more effort to sift through those piles of crap. Don't get me wrong, I love doing that too, but HOME makes it easy, and sometimes, I'm lazy (gasp).
Here are a couple favorites that I've purchased recently, including one I plan on wearing to the Tree Ring Show this weekend!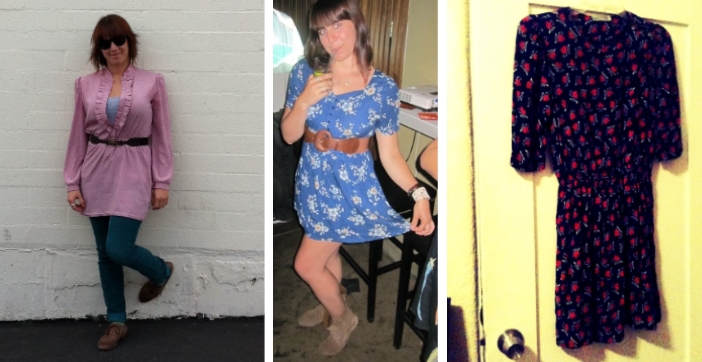 Image: HOME