I'm often late to the game when it comes to must-see TV, and I doubt that's going to change anytime soon since I recently canceled cable. Thankfully, I have friends with good taste and Netflix. In the past couple weeks, I've gotten through 2 out of 3 Mad Men seasons, and I hope to catch up before season 4 is finished. Who wants to invite me over for a viewing party?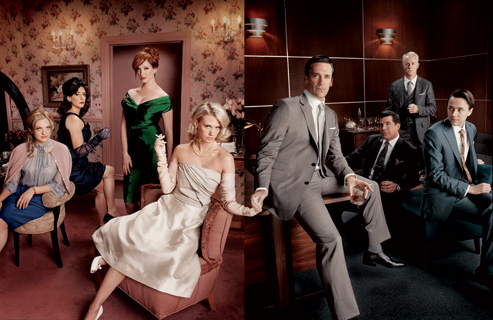 Once I got past the male chauvinism and old fashioned morals coupled with infidelity, I learned to love my favorite fictional Sterling Cooper creatives. Ohh, take me back to the days when cell phones didn't interfere with "staying late at the office," drinking during meetings was acceptable, and WPM was measured on typewriters. The big pitches they deliver remind me of the ad agency daydreams I had in college.
I also find myself drooling over the wardrobe and mid-century modern furniture. More men should wear tailored suits, and the women's petticoats remind me of Sugardale Clothing. I also wish I had a headboard that was as cool as Don & Betty Draper's.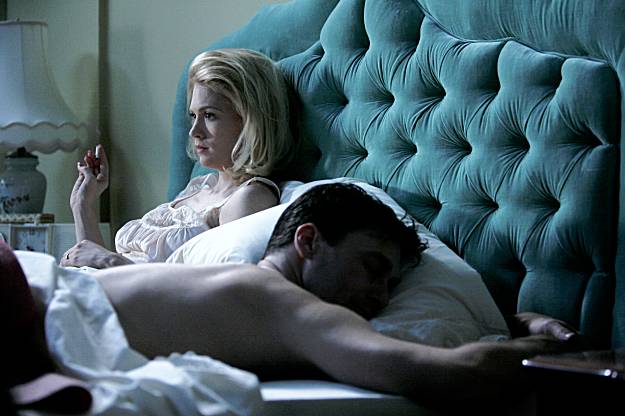 Today I watched the episode where Herman "Duck" Phillips unleashed Chauncey to Madison Avenue. Abandoning man's best friend is way worse than cheating on your wife, smoking while pregnant, or blackmailing your colleagues. What gives Duck?!