Jocelyn Duke is an amazing artist, and if you haven't seen her work before, take a peek and get ready to drool. When Thunder moved into her studio's building, I began peering in on my way to the bathroom each day. Her jellies caught my eye, her grids continue to mesmerize me, and her Repeating an Image Series keeps me coming back for more. Her attention to detail and bright colors are inspiring, and I would love to own one of her pieces some day.
Holiday Matinee loves Jocelyn too, and we recently collaborated with her on a fun greeting card. His name is Hank! Feel free to fall in love instantly (I know I sure did).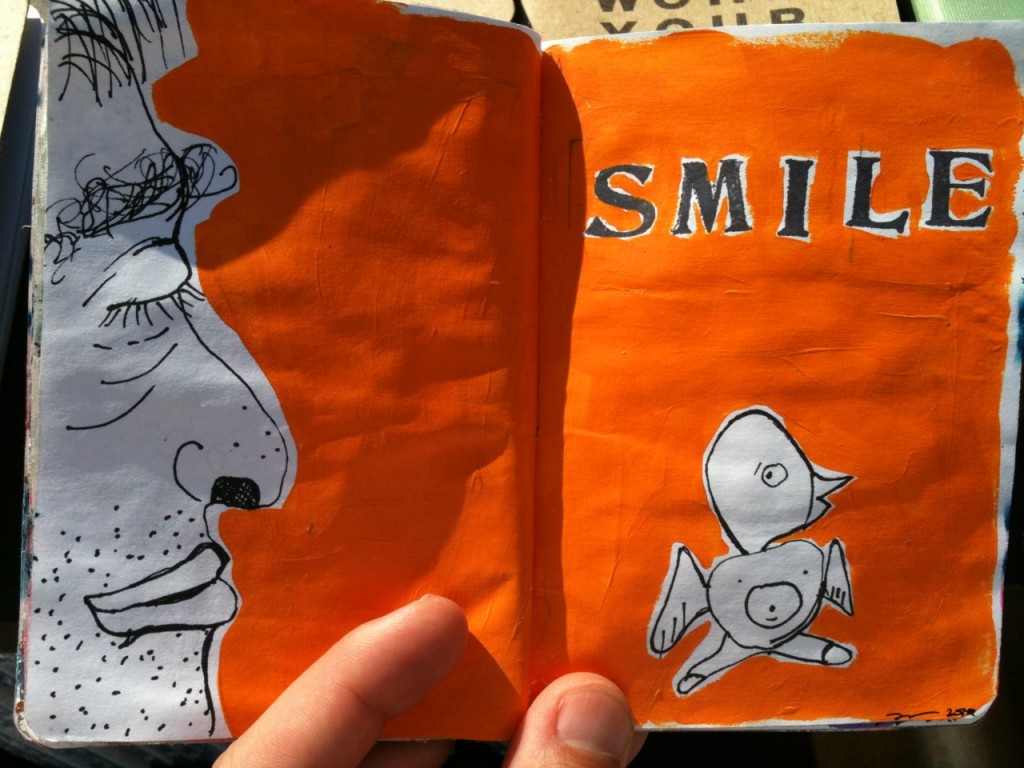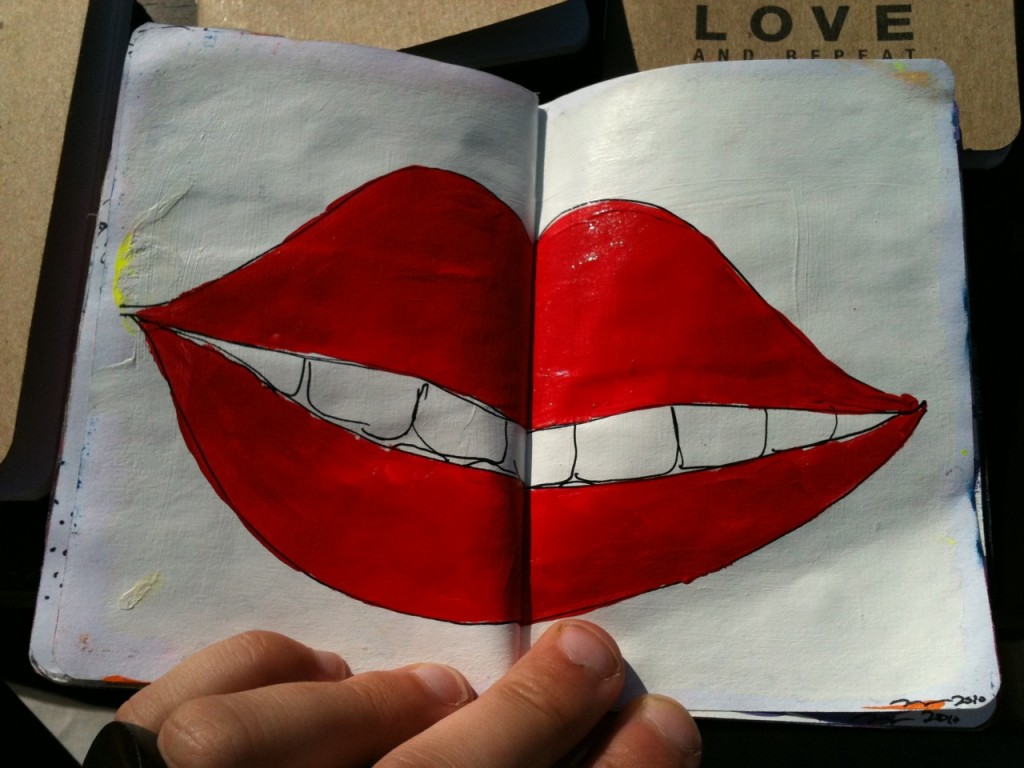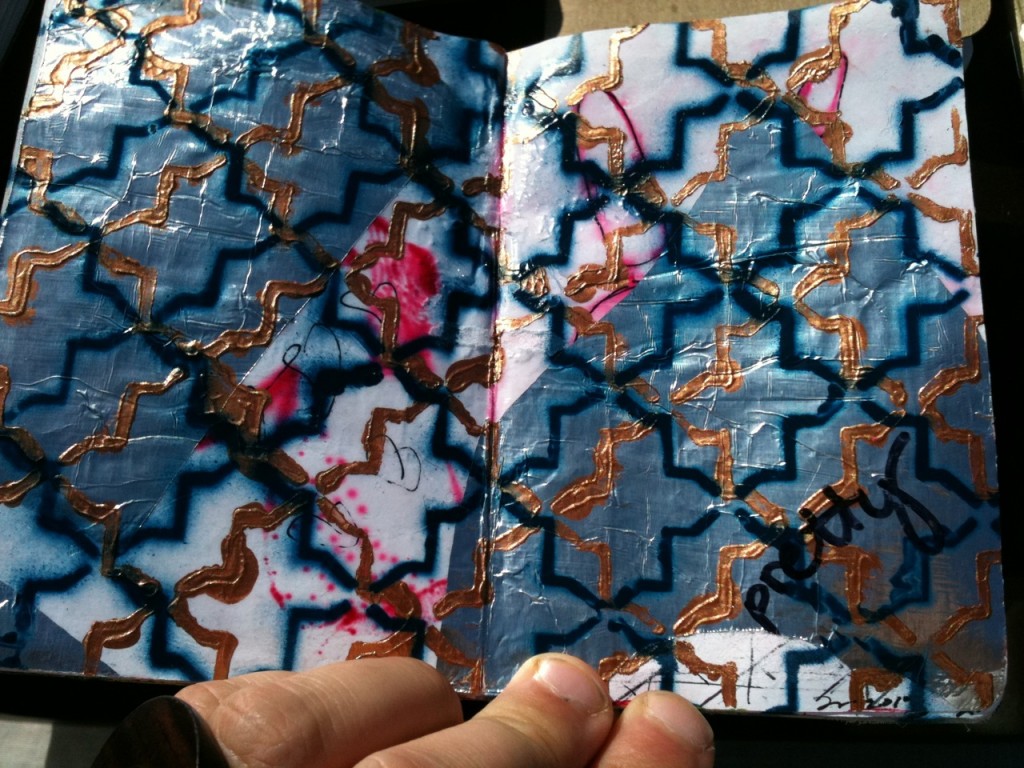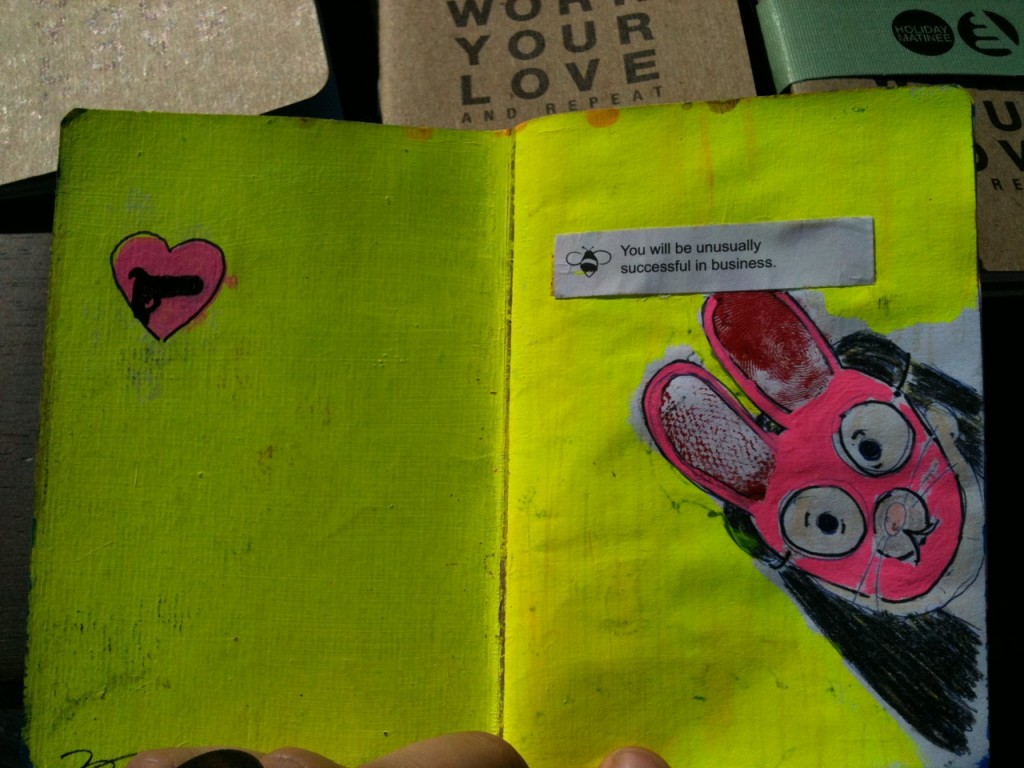 We also gave Jocelyn one of our Freelancer Notepads and let her go to town. The result is nothing short of spectacular! Here are a few shots I snapped at the 'Anybody Can Be Cool…but Awesome Takes Practice' event last month.
Check out the freelancer flickr album for more creative awesomeness! Here's another cool post Bekka wrote about the TOMS Jocelyn painted for the Mixster. She is pretty much the Queen Midas of my art world.