And the look on your face made me feel perfectly in place,
I wasn't here, I wasn't there, I wasn't anywhere.
And the smile that you gave would have to last for a while,
Such a perfectly precious smile that you gave.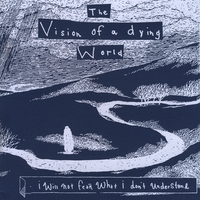 Best lyrics I've heard in a while from one of my favorite local bands, The Vision of a Dying World. Make sure to swoop up their impossible-to-find-before-it-sells-out EP, I Will Not Fear What I Don't Understand…or at least attend the Single Screen Records CD Sampler Release party on 3/5/10 at the Whistle Stop.