On Tuesday, Lacy and I went to the Mixergy event, Strut Your Stuff. 8 startups presented their websites to a panel of four Internet Marketing gurus for feedback, including our friend Alex Funk from digital-telepathy. The startups had some great ideas, but I was even more impressed by the panel of experts!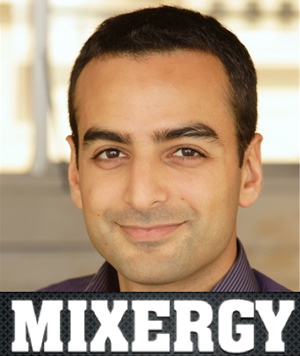 Sean Percival spoke about search, and I was in awe of his clear, concise and very straightforward demeanor. He always told the startup what he liked about their website and then went into some search engine optimization strategies that would help their site. I am just a beginner search specialist, so it was nice to hear a pro speak about some different strategies. Dedicating someone solely to the job of SEO, watching and analyzing Google analytics, and having a good page design were some of the techniques he offered. I'm following him on Twitter now and I think I will learn some valuable things.
Jackie Peters of HeavyBag Media was really awesome. I've been researching social media all summer, and I think she nailed it in terms of giving the startups some good ideas about building communities around their websites. She encouraged the startups to create a story for their brand that users could connect to. She was laid back and awesome; an inspiration for sure.
Alex Funk was incredible of course. He never fails to inspire me with the way he is so calm, collected and intelligent. He spoke about different ways the startups could utilize widgets. Before working at DT, I never knew that embeddable content could be so effective. Although Alex's knowledge is not limited to Widgets, Lacy and I agreed that he definitely belonged on the panel of experts.
Finally, Nicole Jordan from the Rubicon Project was helpful with some PR tactics. Although I'm not a very experienced PR person, Nicole kept reminding startups to find their target market. As a marketing lady, I can relate. Also, she reminded the attendees to work on one statement that describes what your startup is. I think this is important, especially when trying to secure funding from VC's.
I learned some great things. I was inspired by so many different people, especially the startups that had the cahones to stand up in front of a large group of people and 'Strut Their Stuff.' Although nerve-wracking, they did a great job and got some valuable feedback. I can't wait to attend another event like this in the future.