I've lived on the border of North & South Park for almost 2 years, and I must admit, it's a wonderful place to call home. The neighborhood is full of great art, restaurants, boutiques, and thrift stores, and I've met some fantastic people around the hood.
One of the first things that stood out about the community when I first moved here was the neighborhood's love affair with bikes. There's some awesome bike shops, a food bike delivery service, some ridiculously cool bike racks and it's rare not to see someone pedaling up and down 30th street at any given hour.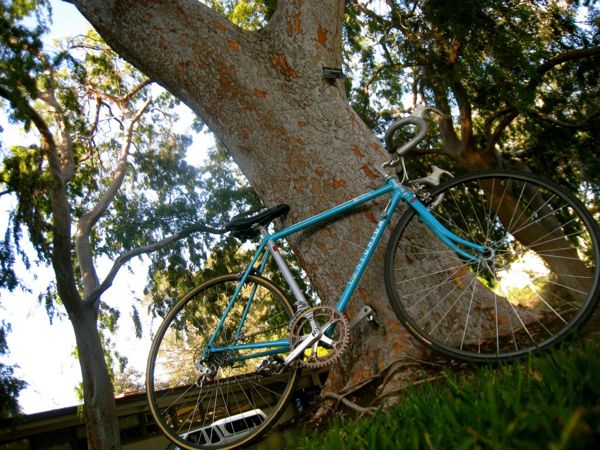 I also work in North Park just a few blocks from my apartment, so my daily cycling commute is only a of couple minutes! My car recently wound up in the repair shop after a fender bender (grrr), so having a reliable mode of transportation was definitely a blessing. I rode my bike everywhere for 14 days straight, and while that experience made me appreciate my vehicle, it was really fun to ride to places I never thought about riding to before.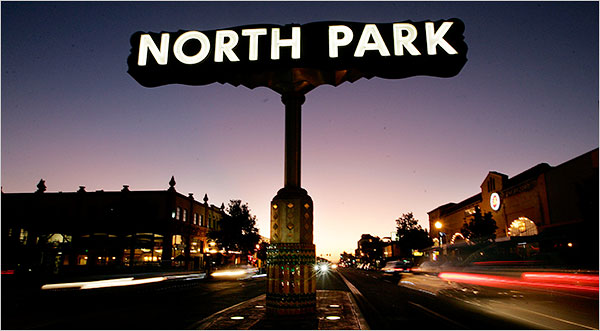 Here's some velo gear I've acquired to pimp out Bliss (my bike):
Cycling is so amazing, and these rad accessories complete my ride. If you don't have a bicycle, I highly recommend getting one. There's a pretty decent selection on Craigslist or maybe you could be awesome and trade your car for a bike in 2010. On that note, follow the advice of my good buddy Mark Twain: "Get a bicycle. You will not regret it if you live." Well put, MT.