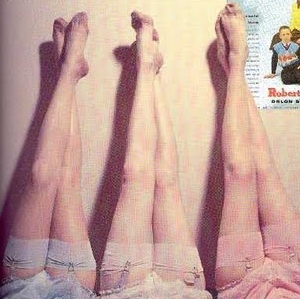 I've got a fever, and the only prescription is…MORE TIGHTS! Lately, I can't get enough of my favorite nylon friends, and I've been trying to incorporate them into more outfits. While I've owned pairs of plain or patterned black in the past, I've recently been mixing bright colors into my wardrobe.
There's something about adding a dash of neon to my Saturday evening digs that really brings out another side of me! My friends have been known to say "oh no, she's got her pink tights on tonight, here comes trouble!" Also, people can easily find me in a crowd, so they serve as a helpful location device as well.
Here are two styles I've had my eye on for far too long. The first, from tinywardrobe, might exceed my tights budget at $30 a pop, but they sure are cute. And see how those lovely yellow ones bring out the color in her dress? I've heard good things about the stretchies from We Love Colors, and $13 seems pretty decent. Then again, Target has a rad selection for $5, but I feel like they run and show shoe marks easily. Decisions decisions!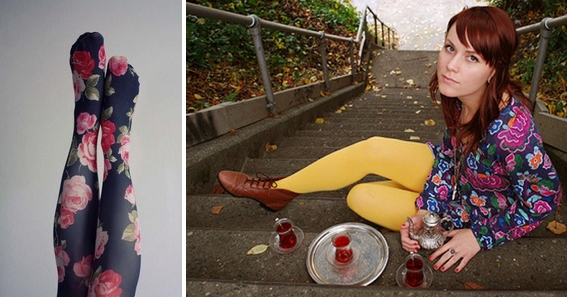 Images: tinywardrobe, We Love Colors