I'm starting to think that moving to South Park was the best decision I have made in a long time. I was long overdue for some serious change, and I'm embracing it daily.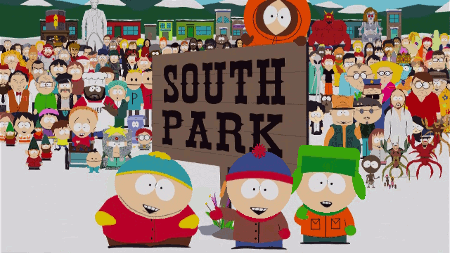 It's easy to get comfortable in a living situation and not realize how routine your life is until you remove yourself from it and try something new. I had been living in Mission Valley for 2 YEARS! While it was beautiful, super convenient in every imaginable way, and a great spot for your first apartment, I was over it. If I needed any good or service, I only had to look within one mile. Gas was literally a block away, and two huge grocery stores were right down the street. A few malls, Target, Costco, restaurants, the trolley…BAM. My apartment complex also had so many amenities including an on-site landlord, maintenance team, huge pool and spa, laundry within each apartment, and tons of parking.
Now I live in a completely different neighborhood, and the differences are like night and day. There are only fourteen units in my complex, and most of my neighbors, each of whom I've personally met, pretty much keep to themselves. There's no landlord keeping the peace in our courtyard, and the place lacks a dish washer, microwave, and oddly enough, drawers. The wood floors are old and creaky, and the place was built in the early 1900s. While I don't have a lot of traditional "amenities," the character of my new home is lovely. There's a tiny nook near the front door, the ceilings are sky-high, and the apartment backs up to a green ravine, providing endless nature eye candy from each window. I've adjusted to the area by finding my new local spots: a grocery store, dry cleaners, the bank, some sweet cafes, and a few rad bars. I'm really excited because the people I have met are super down-to-earth, and the area has a lot of personality. Although I had visited South Park and its surrounding neighborhoods before, I never had the chance to get this acquainted. Nice to meet you SP!
Last night, I went out with an old friend and it was one of those nights that leaves you smiling the next day. With a new job, a new place, and new friends, I'm learning to appreciate my new digs and can't wait to immerse myself in the neighborhood more.