This weekend was a really fun one! Finally got a chance to go thrifting and found some spectacular things. Most of the thrift stores in North Park are over-picked and a little on the steep side in terms of price. Lately, I've been journeying to Spring Valley (SV). The following 3 thrift stores are within a mile of each other and filled with reasonably priced housewares and clothing. Spring Valley Swap is just up the street too, so it makes the trip worthwhile if you need to travel a bit. While only 13 miles from my apartment, the neighborhood feels like a different country at times.
The SV Amvets has really good knickknacks and a lot of clothes. It's a bit smaller than it's Middletown sister, but lots of gems to be found. First, I spotted a Polaroid One Step camera for $4.95. I've been looking for one of these guys for a while, and the price had never been right, until that day. I knew it was a good find when I opened up the top half and heard the buzzing of a battery and saw the green light click on. Now I just have to grab some 600 film, which I found at The Impossible Project thanks to HM & It's Too Sunny Out Here. I also scored a purse for $1.50 and the sweet big hug mug below. Who can resist a big hug? Not me.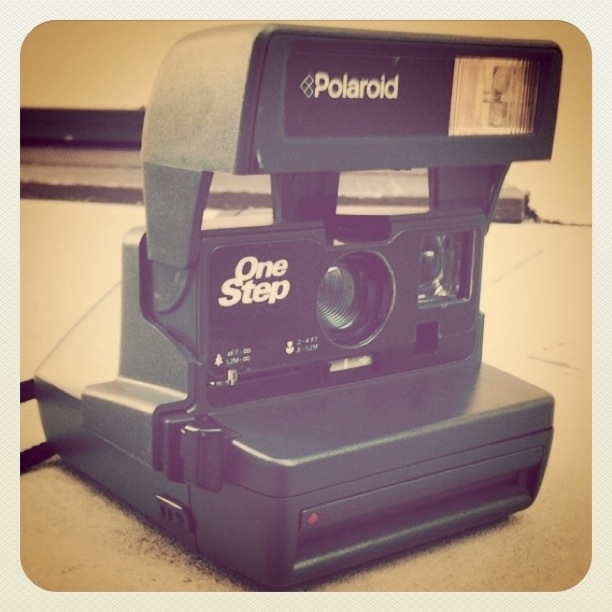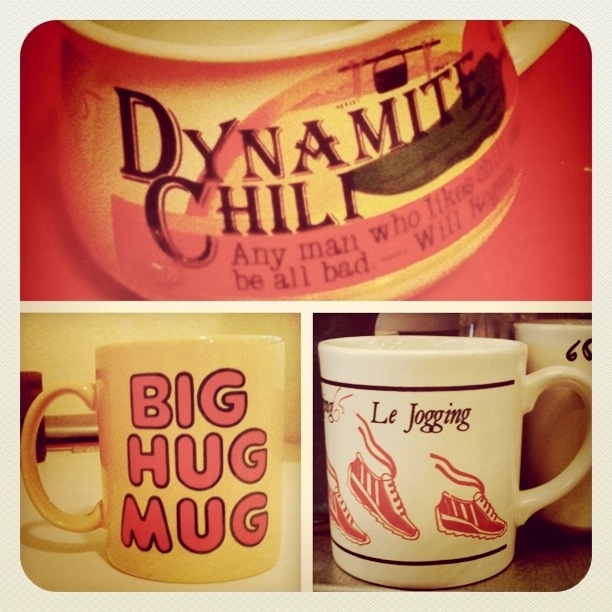 Next up, I headed to Disabled American Veteran's Thrift Store. This store has a lot of picture frames, old office supplies, fun vintage dresses and a plethora of oddities on top of each aisle. They also have a nice selection of scarves (I got one in honor of this goal) and some cool stuff to discover while you're waiting in line. I passed up the Le Jogging mug above, but couldn't resist the big dynamite chili pot. It reads "Any man that likes chili can't be all bad." There used to be a Will Rogers book in my shelf called "Never Met a Man I Didn't Like" during my childhood. Wonder if that's still hiding in a box at my parent's house.
As I walked to my car, I noticed yet another thrift store next to Disabled American. Had I missed this on previous trips?! Well, it looks like it's not even on Yelp yet, so I'm going to pretend I discovered it. WOW, totally impressed by this family-run operation! There were many huge shelves of weird figurines and stuff, as well as a neatly organized hardware selection. I somehow stumbled into the "Employees Only" section and spotted a tiny cuckoo clock collecting dust in the corner. I asked if it was for sale, even though it didn't have a price tag. Here's the thing, everything is always for sale at these stores; the only problem is getting them to give you a good price. I explained some of these tactics in a previous post, and they worked again. I talked them down to $5, and plan to get it working soon. Looks like I just need a pendulum and a crank for the front (according to my Dad, the cuckoo clock expert!). I also saw a burgundy Members Only jacket for $9.99, and the store was having a 50% off everything sale, so I got it for $5. When my parents and sister came to visit on Sunday, my dad looked jubilant as he opened his Father's Day present and immediately took off his boring jacket to try this one on. He always had Members Only jackets in the 90s, and I could tell he was proud to own one again…even though my mom claims it's pink!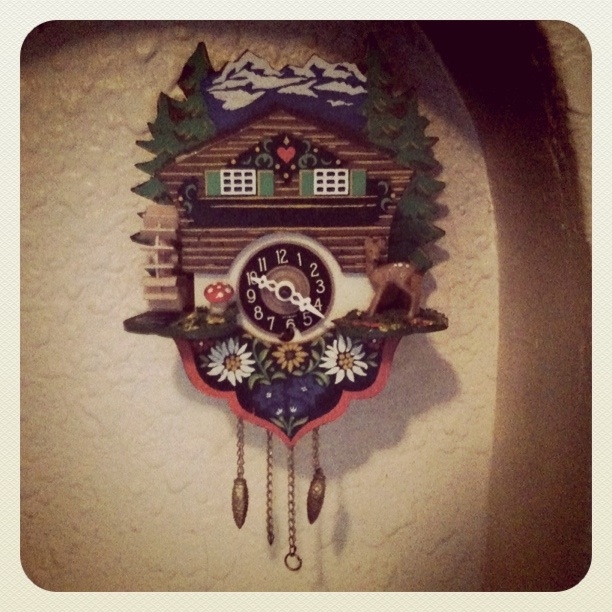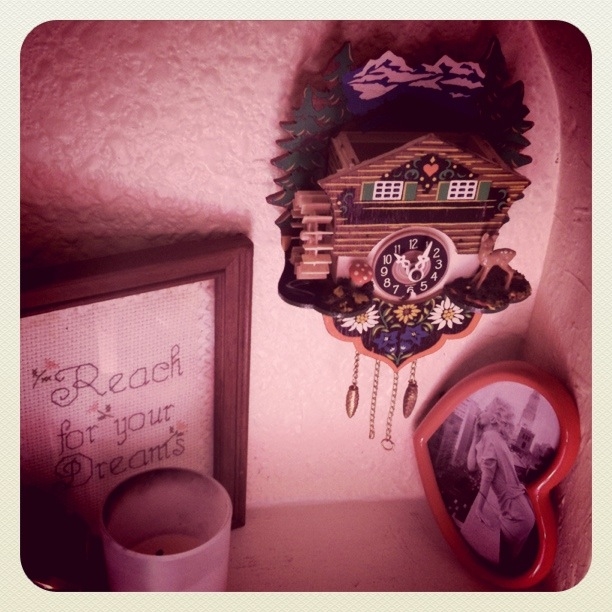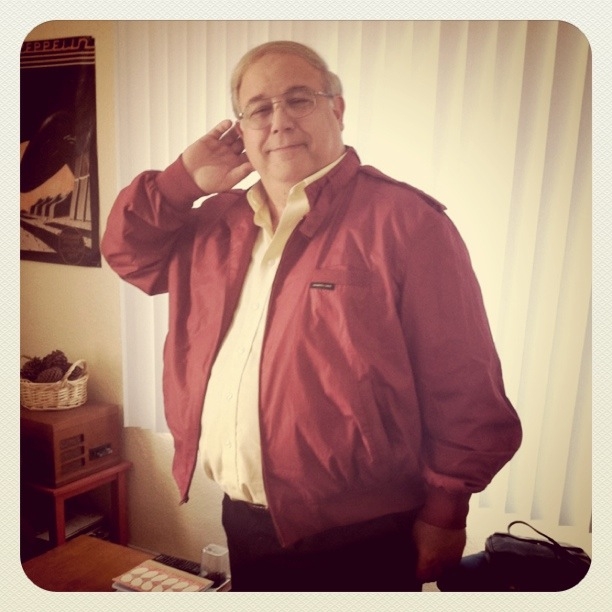 Hope your weekend was just as delightful and you got to spend some time with your pops!