As I've mentioned in a few different posts, my sister's wedding was on June 23rd. The day was absolutely fabulous, and it could not have been more special! Jacqueline was a stunning bride, and the venue was ridiculously magical. I mean, does it get any better than this? No!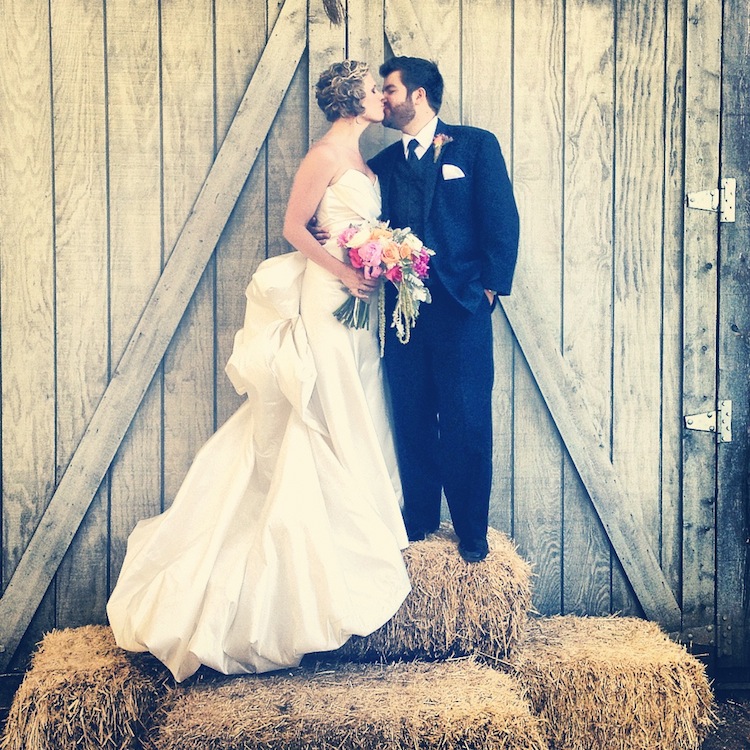 And here's me and my sister being big goofs at the reception!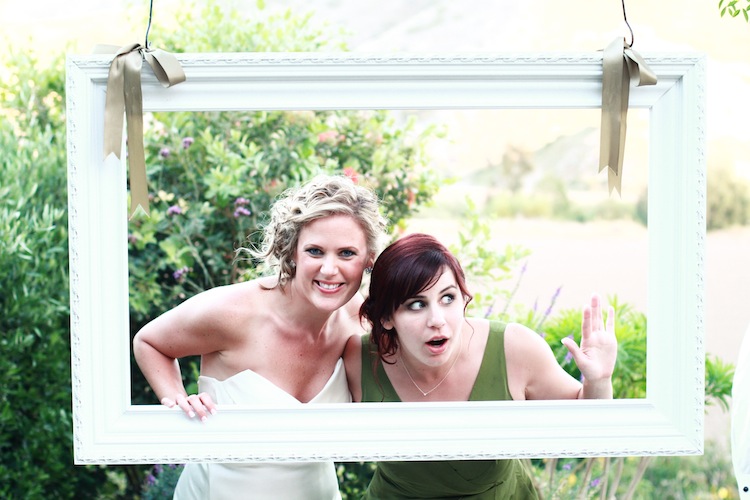 But the real purpose of this post is to share some of my favorite wedding details, including some handmade goodies, custom illustrations and thrifting treasures. Oh yeah, dis gon b gud.
Invitations
The Save the Date's (awkwardly abbreviated "STDs") were lovely! I didn't have much say in the creation of these, but I did give a big thumbs up to the designs she chose! The STD is from Minted, and the wedding invite is from Wedding Paper Divas. I particularly like how the STD matches the wedding website theme! Oh, and she had all of the invites addressed with handwritten calligraphy! You can catch a glimpse of the writing in the place cards below. Isn't that rustic window fab too?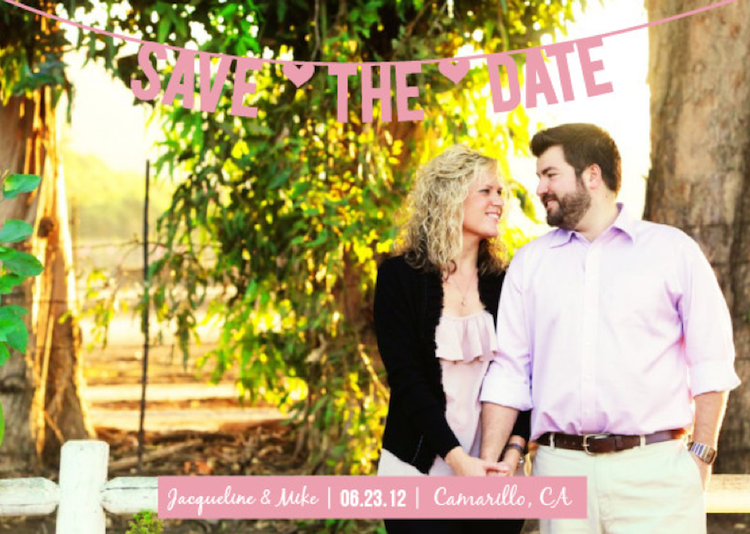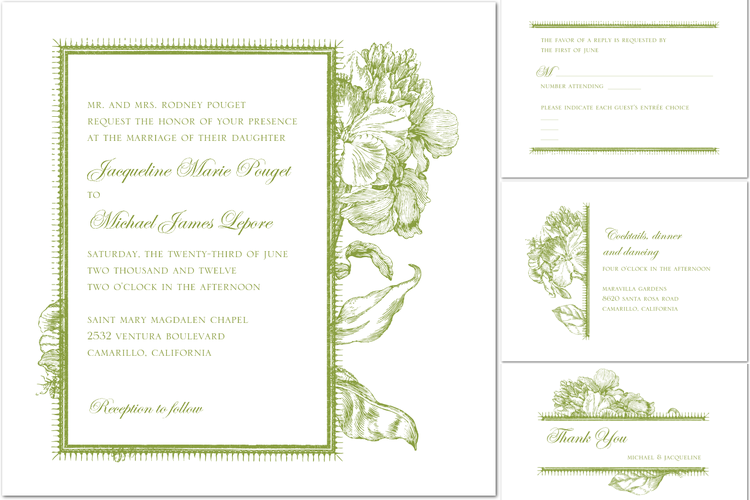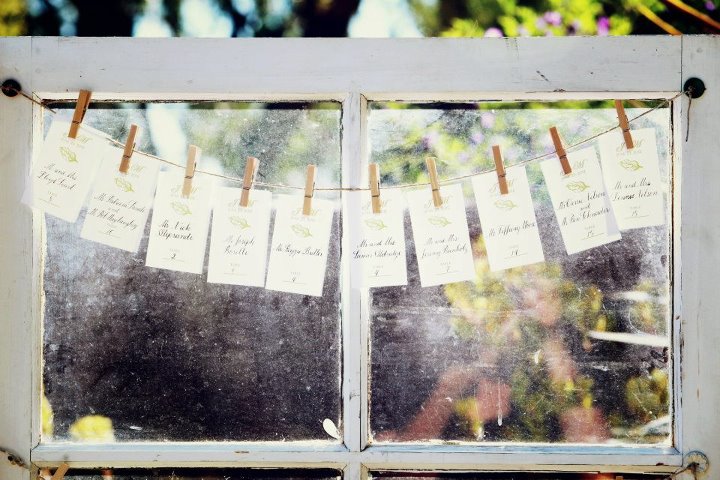 Favors
The Bachelorette favors were so successful that I decided to make a similar version for the wedding. This time, I added booze. It was a great plan until I realized 3 of the bridesmaids were pregnant or nursing. "I'll take theirs!"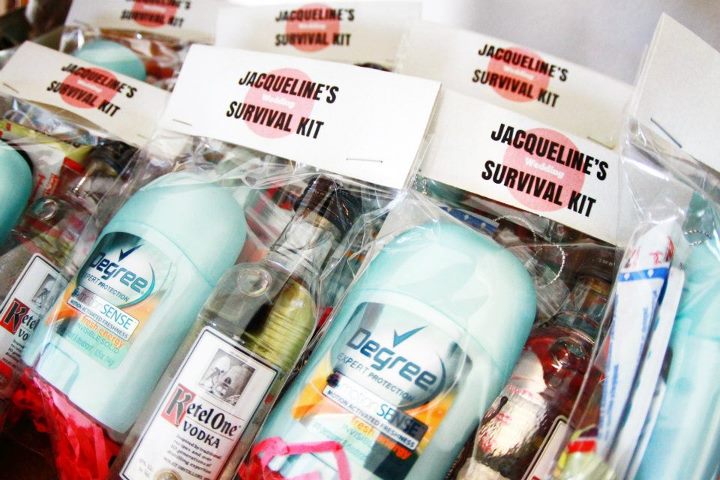 Signage
Since the venue was country-rific, I wanted to find a handmade sign that fit the bill. I came across Sweet Wedding Details on Etsy, and knew I needed to have one of these gorgeous signs. Not only is Kristina's work impeccable, but she is one kind lady! If you want to order your own, make sure to give her at least 8 weeks notice, or prepare to pay a rush fee. That may or may not have been the case with my order; stop judging!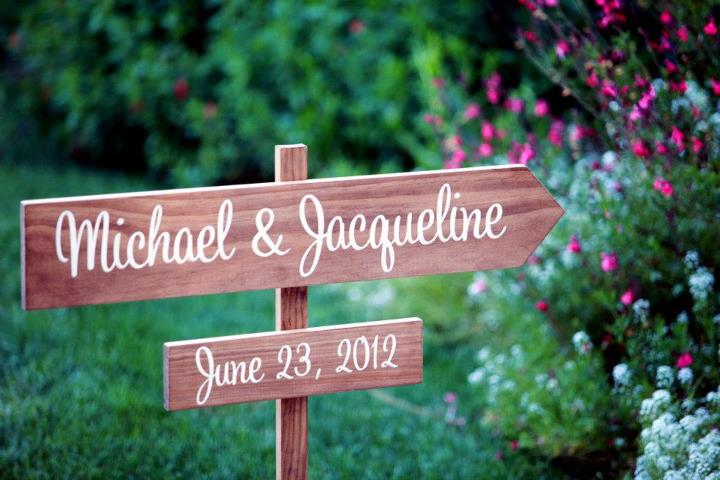 Frames
A few weeks before the wedding, my sister decided she wanted the letterpress table numbers to be framed in mis-matched gold frames. I already have a plethora of gold frames, but I went on the hunt for 15 more at thriftstores and swap meets. I love me a good treasure hunt! We ended up having to buy a couple at Aaron Brothers, but the final look was totally worth it! Unfortunately, I only spotted one or two frames in the entire 800 something wedding pics. It's so funny how you can spend hours on details only to have them go unnoticed by most people. No regrets, but simply a reminder to not stress over the small things!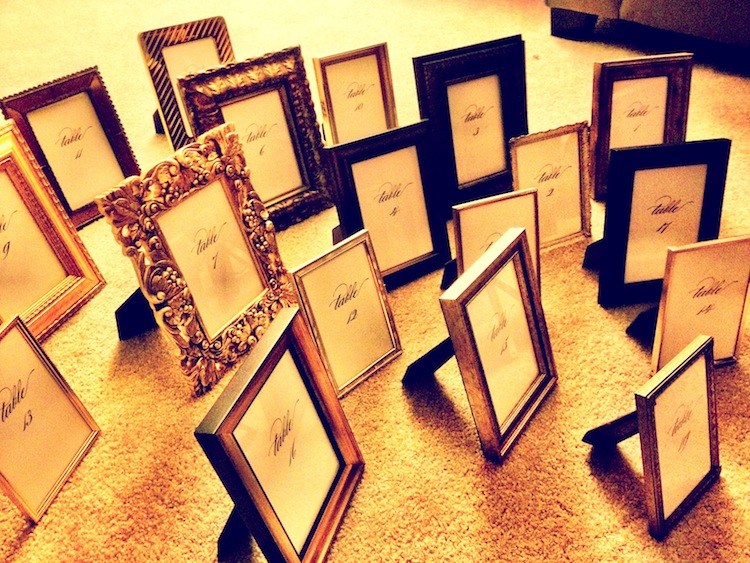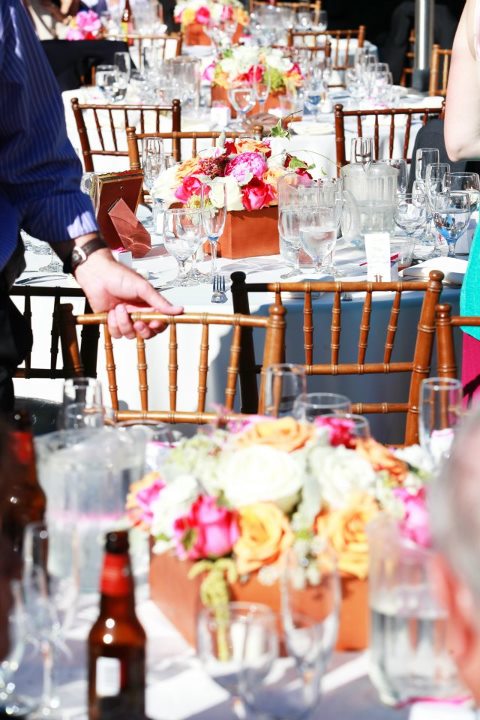 Photo Booth Props
The large frame above and below was our adorable photo booth. It hung from a tree and was actually donated to the venue by a family we know. I found a bunch of cheap props from Target and another cute Etsy shop. Just doing a simple Etsy search for photo booth props can lead to lots of anxiety, but these were great and reasonably priced. Clearly, they were a hit!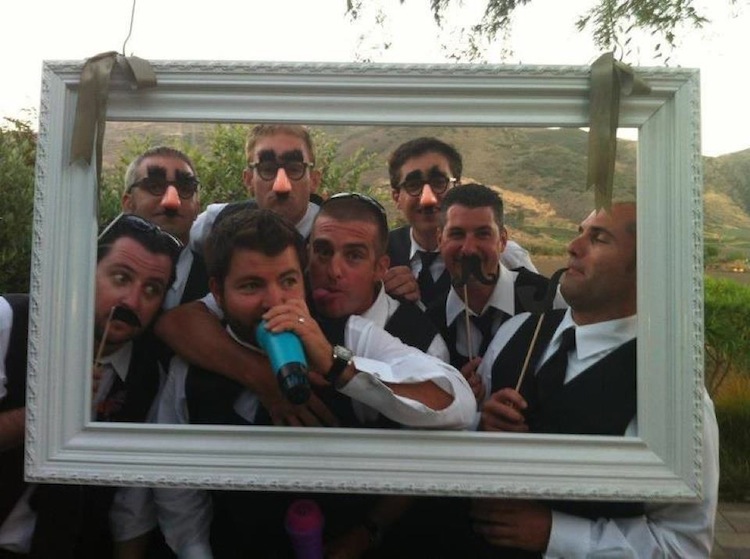 Special Wedding Illustration
I thought long and hard about the perfect gift for my sister and new brother-in-law. I knew they had already received a lot of their registration gifts and I wanted to do something a bit more special and unique. I considered a scrapbook, but my sister is a perfectionist and has dabbled in scrap-booking, so I figured it would turn out shitty and I would be disappointed. One day, it dawned on me that a custom illustration would be perfect! Once again, I turned to Etsy, only to find some pretty…interesting portraits. Thankfully I discovered bunny pumpkin, who makes the prettiest portraits on the interwebs! Since I was giving this as a pre-wedding gift, I sent her photos of my sister and Mike trying their outfits on, and she customized everything from hair color, facial scruff, and flowers, to gowns, tuxes and shoes! I teared up when she sent me the first proof, it was EXACTLY what I had dreamed of and more. The new Lepores loved it too, and proudly hung it up in their cozy abode. I hope they treasure it for years to come!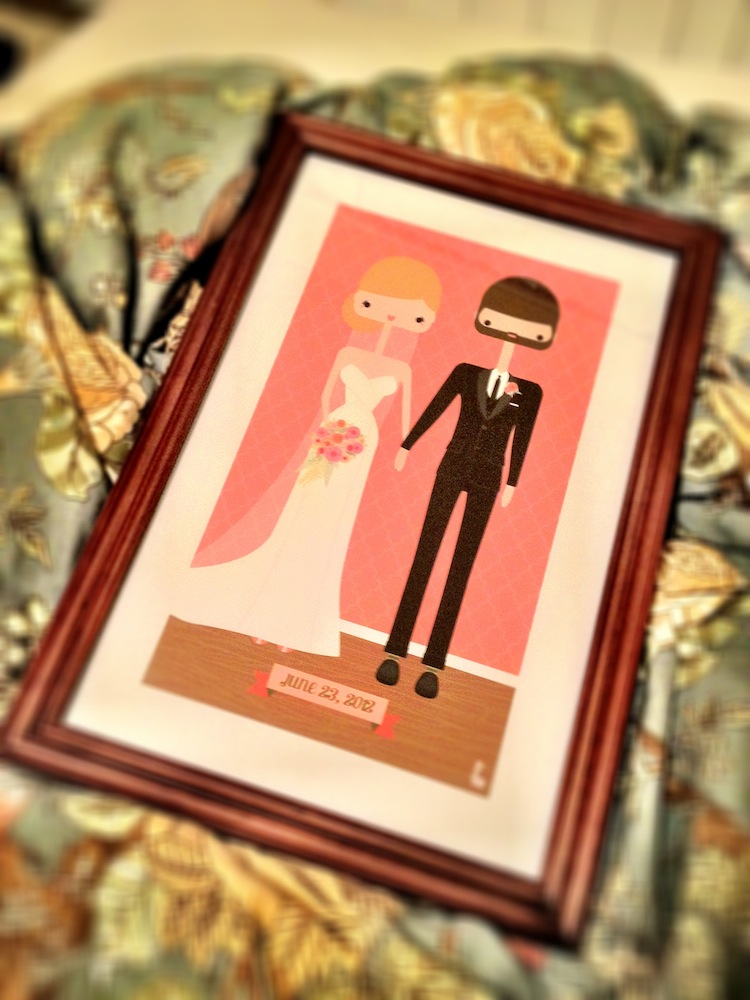 So there you have it! Much like my wedding speech, I'm still discovering things I should have included in their big day. Thankfully, it seems like all of my friends are just starting to get married, and I'm already signed up for more Maid of Honor duties at Anne's wedding next year! I'm looking forward to future wonderful wedding details and happily pinning away in anticipation. Oh, and if you are getting married in Ventura County, check out Maravilla Gardens, Kimberlee Miller Photography, Command Performance Catering and DJ Keith Erickson for awesome wedding festivities. Kimberlee is responsible for every professional photo you see in this post!
Do you have any wonderful wedding details to share? Please do!